Is Beto O'Rourke the Next Obama for Our Country?
Hang on for a minute...we're trying to find some more stories you might like.
Some believe he is Barack Obama but white. Despite narrowly losing his Senate campaign in Texas (48% vs. 51%) to Republican Ted Cruz, Beto O'Rourke has entered the spotlight as one of the more exciting Democrats for 2020. While O'Rourke has not officially declared his candidacy, many Democrats and donors think that he could be the future of the party. Unlike President Trump, whose policies on immigration and "Dreamers" make no sense, Beto provides both clear and fair solutions.
O'Rourke and Obama share many similarities that are hard to overlook. For one, both politicians are generational figures who have been able to capture excitement among America's young voters. According to The Washington Post, 69% of Texans between the age of 18 and 29 voted for O'Rourke. As a result, O'Rourke drew positive attention from the Obama coalition of 2008 and 2012, as well as enthusiastic support from the former president himself. During a talk show with David Axelrod, Obama called O'Rourke an "impressive young man" and claimed that he had run a terrific race against Ted Cruz.
Beto's campaign style is extremely appealing to young people like me. His journey across all 254 Texas counties shows that he is not afraid to court a variety of voters. Similar to Obama, he created a following by reaching out to every voter, regardless of their prior political beliefs. This strategy makes my vote feel more important because I am being appealed to as an individual and not a member of a political group. Unlike President Trump, Beto is committed to listening to a multitude of political views, not just those of his base.
During his senatorial race in Texas, O'Rourke raised 70.2 million dollars, foregoing money from Political Action Committees in favor of contributions from smaller donors. O'Rourke went all over Texas, garnering support and inspiring thousands of volunteers to work tirelessly on an organization focused solely on his election. This enthusiasm extended nationally with significant donations coming from states as far away as New York and California.
One of O'Rourke's bigger appeals is that he is a fresh face and newer to the political scene. Contrary to Bernie Sanders and Hillary Clinton, O'Rourke has less political baggage and more fresh ideas. It is possible that a younger, more energetic candidate could provide the Democratic Party with the spark they need to take back the White House. Similar to Obama in 2008, O'Rourke could provide a change of pace or even a new direction for the disoriented party. Since losing the 2016 election, the Democratic Party has struggled to decide if it wants to be a progressive party or a moderate one. As a candidate who melds progressivism with sober judgment, O'Rourke has the potential to seal the rift in the Democratic Party.    
While O'Rourke is a moderate on paper, he speaks like a progressive. He is bold, for sure, and although he remains in the mainstream on issues like national security and the economy, he takes strong stands on immigration and women's rights, unlike Trump. I think a president with a bit of a filter would be nice, but hopefully he won't get caught up trying to please everyone. Many Americans have found themselves enthralled by videos of O'Rourke speaking on issues of race and equality. I believe he could be exactly what America needs. He could be the next big thing. The next Obama.
This piece also appears in our January 2019 print edition.
About the Writer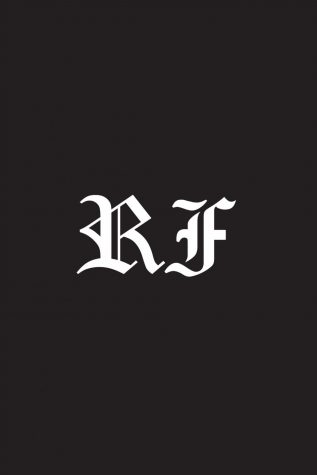 Sekai Tully Carr, Arts & Entertainment Editor
What elementary school did you go to?

Wagenburg Gymnasium

What other activities are you involved in at CRLS and/or in the community?

In my spare...