Fall Musical Honks Its Way to Opening Night
Michael Lopez Returns to CRLS, Joins Community to Direct New Production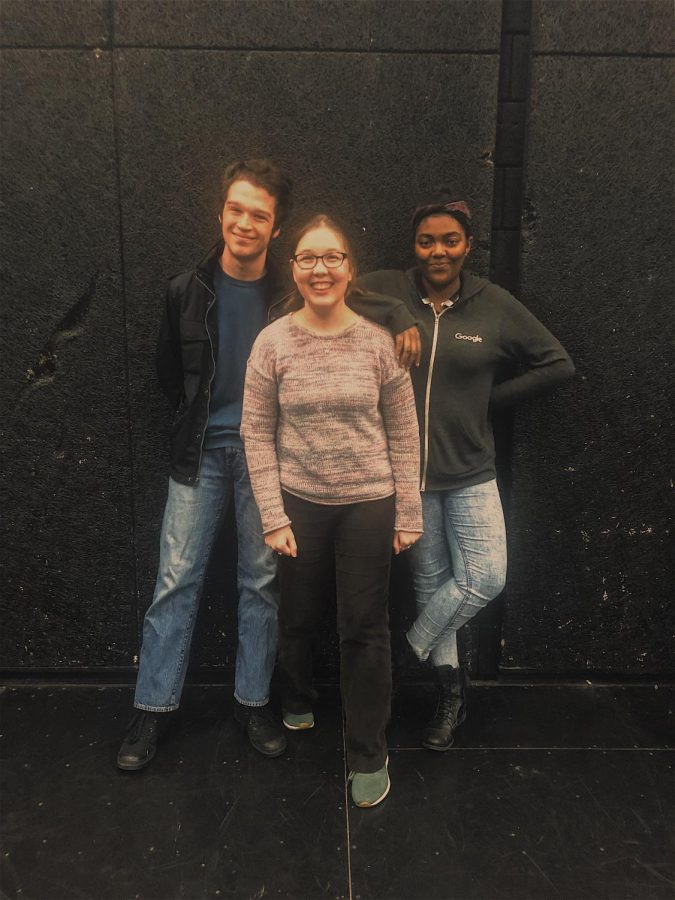 This fall, the CRLS drama department presents Honk!, a musical adapted from the beloved Hans Christian Andersen story, The Ugly Duckling. First hatching in 1993 from writer Anthony Drewe and composer George Stiles, Honk! is a show suitable for all ages.
Set in the countryside, Honk!'s protagonist is Ugly, a cygnet who is taken for an odd-looking duckling after falling into a duck's nest as a hatchling. This makes his life very difficult, as he is ridiculed and rejected by so many due to his misfit appearance. Ugly escapes from the clutches of Willy Cat, who wants to eat him, and embarks on a journey to find his mother. Along the way, he meets Penny, a beautiful swan who he falls in love with.
"
I really like that nobody is doing it to be cool; they're doing it because they have a love for live theater."
Michael Lopez, who taught at CRLS until 2005, is directing the CRLS production, and his cast began rehearsals in late September.
The cast is mostly underclassman, just starting their careers in the CRLS drama family. "I really like that nobody is doing it to be cool; they're doing it because they have a love for live theater," commented Ruby McAfee, class of 2021.
The content in Honk! is unique because it is geared towards younger audiences. The story, however, relates to all ages. Honk! celebrates being different and that everyone belongs somewhere.
The cast is enjoying the fact that this show is less classical. Adlin Loud, class of 2021, said, "The choreography isn't difficult, which is nice. It's a really fun show; it's not super serious or formal, so we can have a lot of fun."
The animal and farmer costumes as well as the country-inspired musical numbers create an aesthetic that contrasts with previous CRLS musicals, such as last year's Broadway classic West Side Story and the modern, hip-hop style of In The Heights, which CRLS performed in 2016.
"It's kind of strange that the show is geared towards kids, but I think it will still turn out good," said Fiona O'Loughlin, class of 2019, one of the stage managers. This year, auditions were held in the fall instead of the spring, meaning there was slightly less time to prepare. The tech department has been working hard to build their elaborate sets within a shorter time frame.
However, choosing a lesser-known musical rather than a famous and beloved one, has its benefits. "There aren't specific dances because the show isn't super well-known, so we can be creative with it," said cast member Maddie Winter, class of 2021.
Mr. Lopez praised his cast, saying, "They approach the work with so much joy and enthusiasm. They work hard without a trace of ego and understand how important and meaningful it is to make theater work for young people that is high quality and challenging."
This piece also appears in our October 2018 print edition.
About the Contributor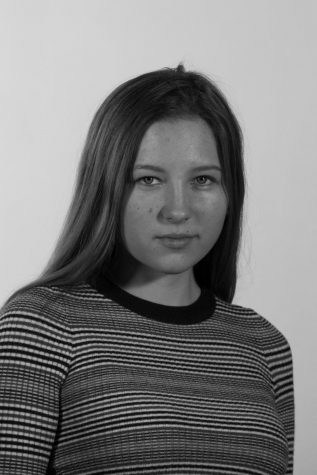 Lucy Messineo-Witt, Photography Editor
What elementary school did you go to?

Shady Hill School

What other activities are you involved in at CRLS and/or in the community?

Sisters on...