Roasted Delicata Squash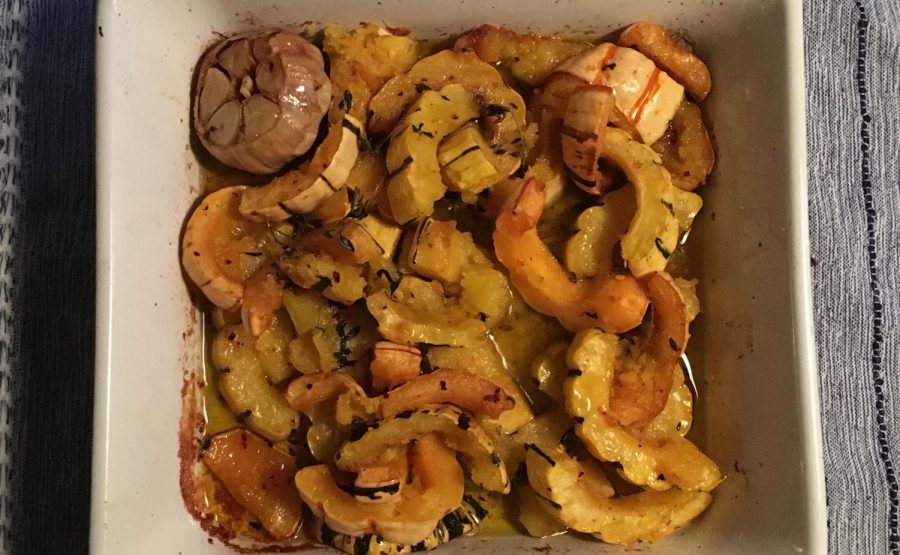 A longer roast at a lower temperature yields smooth, melt-in-your-mouth, rather than mealy, squash. And, as a bonus, the roasted garlic becomes caramelized and spreadable and is great on bread.
Serves 8
2 delicata squashes
1 head garlic
3⁄4 cup olive oil, or enough to generously cover bottom of pan
Large pinch of salt, to taste
1⁄2-1 tsp red chili flakes
~10 sprigs thyme
1⁄4 cup white wine vinegar
Preheat oven to 350º F.
Rinse and dry squash. Halve, scoop out seeds, and cut into 1⁄2 inch thick slices.
Cut off top of garlic, but keep head together. If the outside is dirty, peel off outermost layer of paper (head may not stay together as well) or rinse and dry well.
Toss squash and garlic with olive oil, salt, chili, and whole sprigs of thyme in casserole dish or other pan, as long as the squash is close together and swimming in oil any size is fine. Roast, tossing occasionally, for 90 minutes, or until soft and creamy.
Drizzle on vinegar before serving.
This piece also appears in our September 2018 print edition.
About the Contributor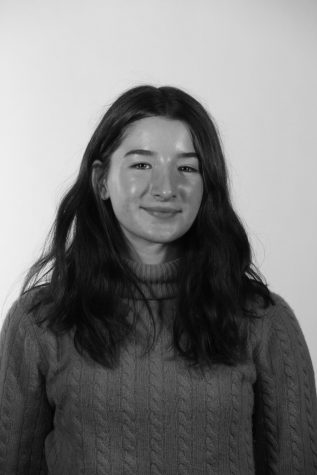 Miriam Alvarez-Rosenbloom, Layout Designer
What elementary school did you go to?

Amigos

What other activities are you involved in at CRLS and/or in the community?

Food Justice Club, Project...