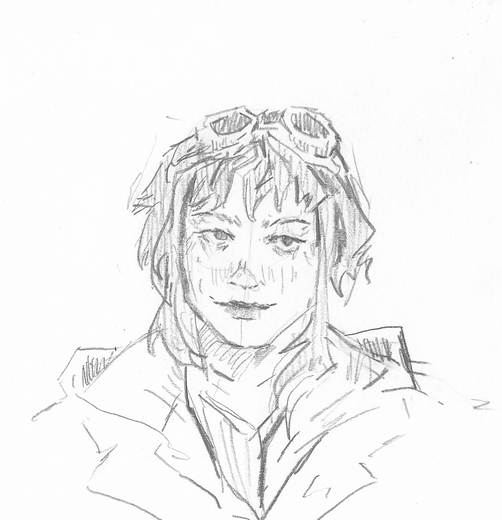 I think Scott Pilgrim vs. the World is a fascinating movie. It adeptly captures the essence of what a comic book is whilst still remaining a movie of its own. With its incredible music and visuals, the film follows the journey of 22-year-old Scott Pilgrim, played brilliantly by Michael Cera. He finds his soulmate, Ramona Flowers, and embarks on a quest to understand her. However, this relationship goes south after one of Ramona's exes shows up and says that the League of Seven Exes is targeting Scott. 
To start, the premise is absolutely ridiculous, but the film successfully plays into how silly it is. It strikes a perfect balance between whimsy, intensity, and genuine human connection. The visuals in this movie are brilliant, lending some comic panel effects, and making it feel like a graphic novel coming to life. You can sense the care and attention the creators put into this film. Every detail down to the transitions was perfectly choreographed and the humor was excellent as well, performed brilliantly by the cast. The performance of the actors also helped each character in the film stand out, with my personal favorite being Wallace, Scott's roommate, who stole every scene he was in. Wallace was a key example of how the dialogue in this film is so natural even though the premise is so strange. At the core of this wacky movie are humor and relationships, and the fights are just a through line for that. A lot happens in each fight, which is normally carried out by Scott and one of Ramona's exes. However, after each of the fights, there's always a calm point to them, which slowed down the movie at times but was certainly necessary because it allowed the audience to breathe. 
"
I remember watching this and wondering halfway through, "What the hell am I watching?"
The whole movie had a video game effect, which, for me, wasn't too overwhelming, but it might be for some viewers. This movie isn't for everyone: some people will hate watching it, given its tonal shifts and unlikable characters. Critiques might complain about the amount of CGI and the occasional slow parts. Personally, I am in the middle and see both perspectives. I really enjoyed it, but it can be sometimes overwhelming due to the constant humor. I remember watching this and wondering halfway through, "What the hell am I watching?" This film very clearly is a cult classic and you can sense that. It never aimed to be the greatest masterpiece ever created, and it certainly isn't. What's kind of crazy, even today, is that this movie remains the most comic book-like movie in live-action form. The premise may be silly, but if you don't expect too much out of it, it becomes a genuinely fun watch.