Broadway Musical Fun Home Impresses in Boston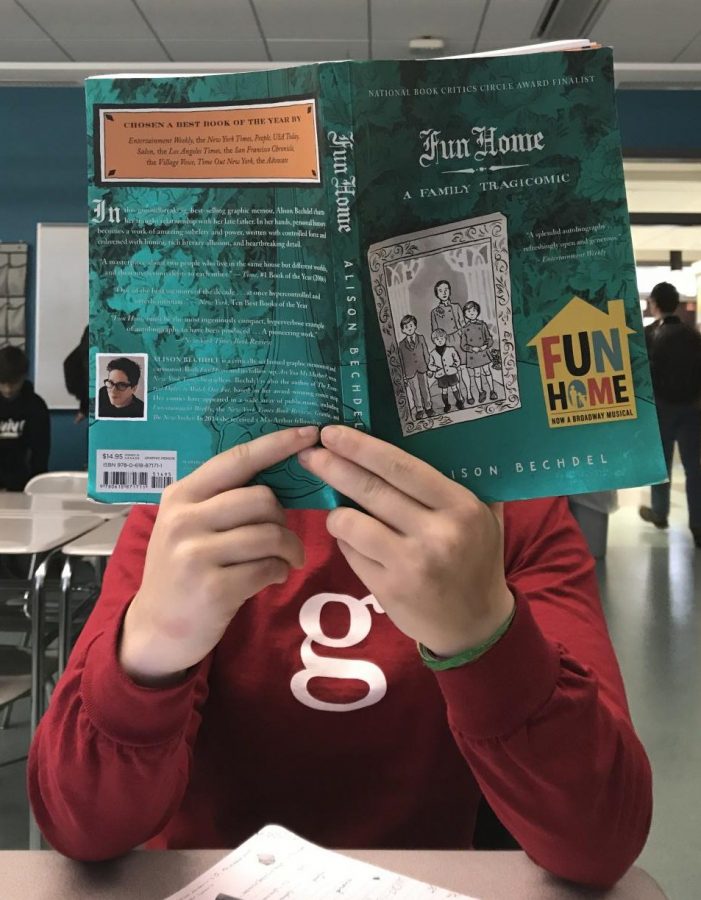 "My dad and I both grew up in the same small Pennsylvania town, and he was gay, and I was gay. And he … killed himself … and I became a lesbian cartoonist." Alison Bechdel's description of herself and her father reflects the essence of Fun Home, the musical adaptation of her graphic memoir. After her father's death, Bechdel wrote Fun Home as an adult reflection on her life with her father and published it in 2006. Originally produced off-Broadway, the musical took the Broadway stage in 2015 and has won five Tony awards since. During the last two weeks of October, the acclaimed musical came to the Boston Opera House where we were lucky to see it.
As a graphic memoir, Alison Bechdel's "Family Tragicomic" combines the sometimes troubling and oftentimes comical stories from her childhood with moments of inspiring self-discovery. The memoir traces her relationship with her father in childhood, through college, and after his death as an adult. A second storyline follows Bechdel as she comes to the realization that she is lesbian, and later that her father was gay too, as they struggle to connect. Over the course of the story, Bechdel reveals her worry that there was a connection between her coming out and her father's suicide. As she matures, so does her understanding of the events that shaped her childhood.
The musical adaptation stays true to the book by focusing on different vignettes from the comic. It is presented as adult Bechdel writing the book and remembering formative moments in her life. Actors playing Bechdel at different ages are often onstage at the same time, and the production integrated actors of different ages well. The child actors were captivating and hilarious, college-age Alison was the perfect mix of awkward and relatable, and adult Alison's interpretations of life were enough to make the audience laugh and cry at the same time.
Even from the second-to-last row of the theater, we could see clearly that Fun Home was a uniquely memorable performance. Some of our favorite musical numbers included "Ring of Keys," "Come to the Fun Home," and "Telephone Wire." In "Come to the Fun Home," Alison and her two brothers are cleaning the family's funeral home, and they create an "advertisement" for what they call the "Fun Home." The scene portrays a goofy moment in their childhood, which is contrasted with some of the more serious numbers, such as "Telephone Wire,"  which portrays college-age Bechdel's distress in not talking to her dad about being gay. The musical components connected the plot and the audience, adding comedy, energy, and emotion. It was interesting to see the musical version of Fun Home after reading the book, because it made the already gripping, heart-filled narrative feel so much more personal.
As members of the LGBTQ community and CRLS' gender and sexuality alliance, Project 10 East, it was special to come in contact with a production that was written by a lesbian and featured a lesbian protagonist. Fun Home was a beautifully touching musical and graphic memoir that stayed with us long after it was over. Although the show has left Boston, Bechdel's memoir can be found at the Pearl K. Wise Library and the Cambridge Public Library.
This piece also appears in our November print edition.
About the Writer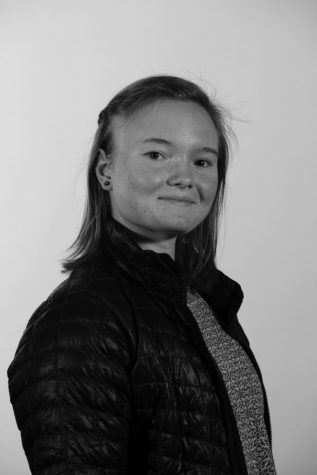 Megan Kelliher, Illustrator
What elementary school did you go to?

Baldwin

What other activities are you involved in at CRLS and/or in the community?

MDC, Rock Climbing

If...