Homemade Kale Chips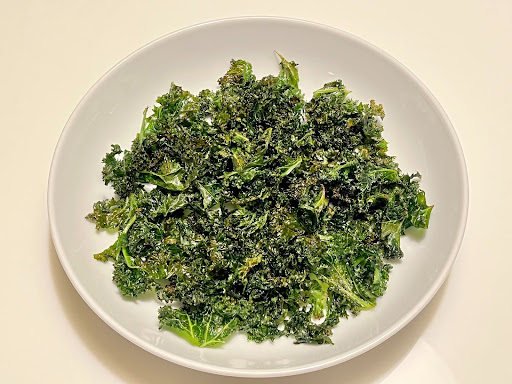 If you're looking for a healthy, easy-to-make snack that also tastes amazing, give these homemade kale chips a shot! I personally have never looked back once I switched from store-bought kale chips to these guys, and I don't doubt you'll do the same.
INGREDIENTS:
About 2 cups of kale, washed and dried
2 to 3 tbsp of olive oil
Salt
Any other seasonings you'd like to add
INSTRUCTIONS:
1. Tear the kale into about 1.5" x 1.5" pieces and spread them out on a baking pan.
2. Toss the pieces with olive oil and make sure they're covered well.
3. Sprinkle with salt and add other garnishings if you'd like.
4. This last step really depends on the oven, but I usually bake them for about 5 minutes at 360°F. Just be sure to keep an eye on them in the oven and bake them until they're crispy but not brown.
This recipe also appears in our February 2023 print edition.