Math Problem of the Month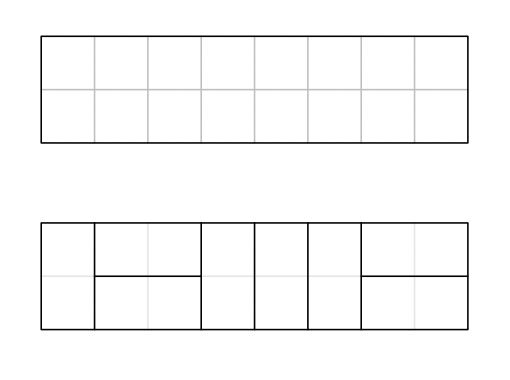 How many ways are there to tile a 2 by 8 rectangle using only 2 by 1 rectangles? (See the example configuration above).
Come to Math Club at 3:00 PM on Wednesdays in room 3607 to discuss this problem!
This piece also appears in our October 2022 print edition.