Math Problem of the Month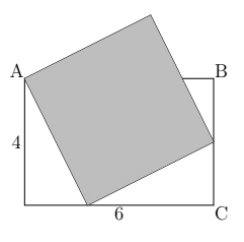 A rectangle is tilted and placed on top of a 6×4 rectangle such that one corner is at A and the diagonal corner lies halfway between B and C. Find the area of the rectangle.
You should have come to Math Club at 3 PM on Wednesday, May 4th, in Room 3607 to discuss this problem!
This problem also appears in our April 2022 print edition.