March Math Club Problem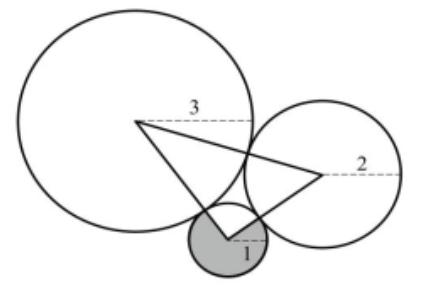 Three circles of radii 1, 2, and 3 are tangent to each other. The radii are connected to form a triangle.
(a) What is the area of the shaded region?
(b) What is the sum of the areas within the three circles but outside the triangle?
Come to Math Club at 3 PM on Wednesday, March 9th, in Room 3607 to discuss this problem!
This problem also appears in our February 2022 print edition.