Aspine: The Better Version of Aspen by Students, for Students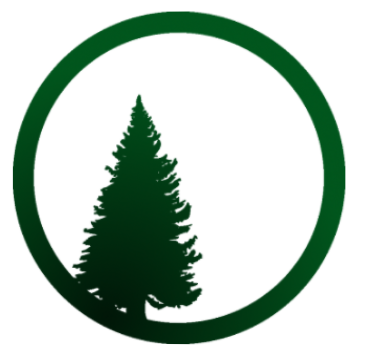 The Register Forum interviewed several leaders of Aspine Club, Bennett Gillig '22, Jade Buckwalter '22, and Pratyush Venkatakrishnan '22, on their role in maintaining the student-created grade reporting platform, Aspine. Aspine is a separate platform from Follett's Aspen, but uses the same data to display grades, GPA, and features. Interviews were conducted in-person and edited for concision. Aspine was founded by Cole Killian '19 and Max Katz-Christy '19.
RF: What does Aspine improve on from the original platform, Aspen?
Bennett Gillig (BG): Not very many people like Aspen's user interface (UI); you have to click through three menus to view your grades. Aspine is pretty much the opposite. 
Jade Buckwalter (JB): In addition, students can temporarily calculate their grades if they received a different score on an assignment. Aspine also has other features such as the clock, schedule, and report cards. 
Pratyush Venkatakrishnan (PV): And import-export. You can export your grades to view them later. 
RF: What's remarkable about Aspine? 
PV: Well, I first learned about Aspine from someone in my homeroom. They showed me how to login to and gave me the same pitch that we, the leaders, are now giving! At first I didn't trust it. Why would I type my username and password into this unknown website? It's remarkable how many [students] did. 
RF: Are people usually so trusting with programs like these? 
PV: Yes. More broadly, with technology, there's a gap between the understanding of those making these systems and those using them.
JB: Agreed. In theory, many people think they're pro-privacy, but in practice, they aren't. There's a disconnect. 
RF: How did the administration respond to Aspine? 
BG: Aspine was taken down during our sophomore year (2019). Information, Communications & Technology Services (ICTS) saw Aspine's early data requests to Aspen, so they temporarily shut off connections between Aspen and Aspine. 
PV: Once ICTS learned about our project, we worked out an arrangement where we could use their server and send them code. This way we can maintain our autonomy as a club. 
RF: Can you see our grades?
JB: A lot of people ask me, "Oh, you work on Aspine. Can you see my grades?" That's just not how it works. It wouldn't be ethical if we could. 
PV: Aspine is run on the ICTS server, we don't have access. This is by design. Aspen credentials and grades are only stored momentarily. Once you close the tab, the data is gone. 
BG: We do have Google analytics, but it only tracks how many people visit the site. 
RF: Do you think Aspine encourages students to over-check their grades? 
JB: I don't think so. If you're going to check your grades frequently, you're going to do that anyway. 
PV: If you are that person, then at least you can do it faster and stay signed in!
RF: Will Aspine always be open-source?
JB: Open-source. 
PV: Open-source. 
BG: If I had to guess, Pratyush has at most five closed-source applications on all of his devices. 
Check out aspine.cpsd.us
This piece also appears in our November 2021 print edition.