A Playlist For The Feeling of Fall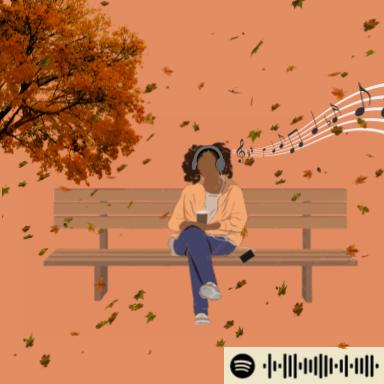 September 21st marked the start of fall, which, in New England, means breaking out the sweaters from the back of your closet, rushing to Starbucks (or Dunkin') for a pumpkin-infused beverage, and most importantly, gearing up a new autumnal playlist for the chilly season. But don't worry, I've got your back with 131 seasonal songs for settling into the new school year. There's a mix of classical music, throwback tunes, and newer fall favorites. I would advise using this playlist for studying, making leaf piles, pretending to be in an episode of Gilmore Girls, and general merriment. Scan the code in the Spotify app!
CAUTION: listen for too long and you WILL turn into a pumpkin spice latte!
Playlist link: https://open.spotify.com/playlist/5C7MdIb6xXsdvvEewKiFpc?si=3cYSanb9SRqH95PHAovhOA&dl_branch=1&nd=1
This piece also appears in our October 2021 print edition.