COVID-19 Pandemic Affects Club Sports Summer Season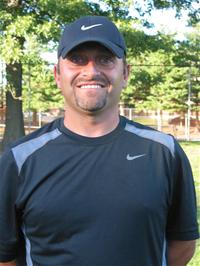 As we near three months into the devastating COVID-19 outbreak, many are wondering what the future has in store—school systems pondering what the upcoming school year will look like, employees questioning if they will be able to work in the future, and many young athletes worrying about when they will be able to get back on the field to play. As schools across the country closed down and the Massachusetts Interscholastic Athletic Association (MIAA) canceled their spring season of athletics, various club sports associations in Massachusetts were forced to suspend play due to the danger and vast uncertainty COVID-19 carried. The result: Many, if not all, high school athletes who compete through school and club teams were left with no avenue to play the sports they love.
Since CRLS stopped in-person classes in mid-March, the school has been able to provide as much education as possible through online classes, and is working hard in an effort to reopen in the fall. Whether fall sports will take place is still unknown, however, guidance from Governor Charlie Baker has provided some hope for student athletes. 
As for club organizations, the New England Club Champions League for soccer states, "New England has been considering a number of options to provide additional opportunities this summer. More details will follow as 'return to play' guidelines are provided by all state associations and most importantly our state governors." Therefore, "returning to play" is a work in progress throughout New England, and the possibilities of many summer opportunities for the athletes are being discussed in detail. 
"
Summer play is something that we've had consistent discussions about and I think people are excited for that possibility."
— Alex Leith '22
Frank Cacia, the manager and head coach of the Watertown Raiders soccer club shares, "While we are continuing to try our best to create some sort of summer season, unfortunately so far, the only possibility for game time in July/August would be informal scrimmages with other local clubs. That is if we proceed with no major setbacks." Cacia also shares, "This time has been most impactful for athletes who are looking to be recruited to play collegiate soccer, or who want to play any sport at the next level, but our wish is that everyone stays hopeful." Cacia's word "recruiting," exercises the meaning of club. Athletes who are looking to take that next step in their career look to club teams because they provide the path that those athletes want to follow to play at a higher level. Club also allows athletes to come together and create friendships outside of school. 
Alex Leith '22, a former Valeo player, states, "Summer play is something that we've had consistent discussions about and I think people are excited for that possibility. We have been out for a while and I think everyone is excited to get back in the field."
Junior Tenley Ransom, player for the Bay State Bullets lacrosse team, notes, "Even though our summer season was unfortunately canceled about a month ago, and I have gotten used to the idea of not seeing my teammates, my club has been giving daily workouts as well as weekly workout challenges with a partner. Having someone to rely on me to do my part of the workout has motivated me to stay in shape!" Furthermore, many clubs are providing alternative workouts and "workout challenges" that seem to put the athletes in a better spirit. 
Although the world is dealing with the consequences of the pandemic, one of which being the uncertainty of when athletes can return to the field, it is important to stay positive and motivated in hopes for a summer season. Club sports are a special time for high schoolers to step outside of themselves and be a part of a team separate from school; that's why it is important that all the athletes should enjoy every minute of their club experience, because they never know what can happen to their season.