Ten Album Recommendations For Your Quarantine Needs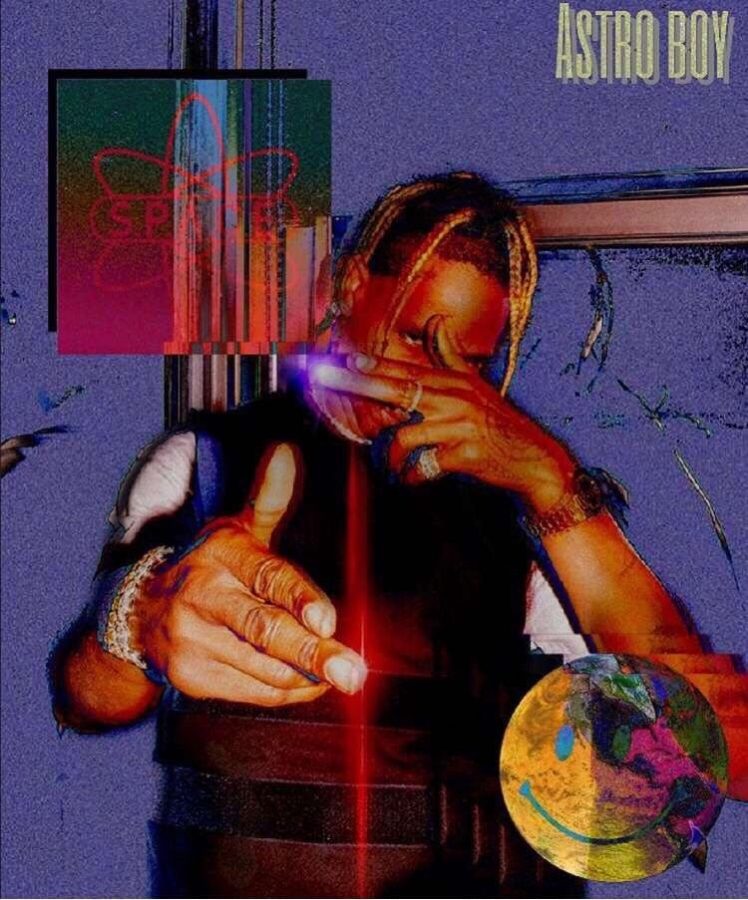 Leak 04-13(Bait Ones) (2019) – Jai Paul.
In the early 2010s, Jai Paul was a rising star on the underground internet music scene, despite having only released a few tracks (namely jasmine and BTSTU) to the public. Fans were desperate for new music, and in 2013, Paul's computer was hacked, and all of his songs were released online. After the leak, Paul completely disappeared from the public eye for six years, until last year when he officially released the leaked tracks in the form of this album. These often incomplete songs are ear candy, fusing together elements of R&B, electronic music, pop, Bollywood, and UK Grime. The fact that the tracks are unfinished does not take away their potency. The record feels strangely intimate, perhaps because the tracks were stolen from Paul's computer while he was still crafting them.
Fav tracks: Crush (Unfinished), Str8 Outta Mumbai, Zion Wolf Theme (Unfinished), All Night (Unfinished).
Konnichiwa (2016) – Skepta
Skepta has cemented himself as one of the most prominent British rappers, and Konnichiwa certainly helped him attain this status. On this album, Skepta centers his sound around hard hitting beats, powerful bass, and raw talent. On this album, we see Skepta constantly fighting to prove himself, voicing his need to separate himself from others and get ahead. Skepta comes across as very self assured and egotistical, however, he seems to remain self aware despite this. Both of these qualities make the album a very engaging listen. And not to mention, the skits on this album are actually entertaining and often funny, a rarity for many other albums that attempt to do the same.
Fav tracks: Konnichiwa, Crime Riddim, Man
EL MAL QUERER (2018) – ROSALIA
The songs of EL MAL QUERER are rooted in Spanish Flamenco music from ROSALIA's home country, but there is much more to this album than Flamenco. The album blends together Flamenco with experimental hip hop, pop, latin and electronic music, while the Arab influences of traditional Spanish music are also apparent. Much of this audacious fusion of genres can be credited to Spanish musician and producer El Guincho, who played an important role in the creative direction of the album. As a classically trained vocalist, ROSALIA's vocal agility shines through bold songs with a heavy emphasis on call and response. Each song on the album represents a chapter from the 13th century novel, Flamenca, thought to be the first modern novel. Need I say more? Check it out.
Fav tracks: PIENSO EN TU MIRA, BAGDAD, DI MI NOMBRE
Goon (2015) – Tobias Jesso Jr.
Listening to Tobias Jesso Jr.'s debut album Goon was what inspired Adele to enlist him as a writer on her record breaking album 25, where he would collaborate on some of the album's biggest hits. On Goon, Jesso Jr. pairs his brooding lyrics with 70s style songwriting. The songs on this album are stripped back, with the focus on Jesso Jr.'s writing and his undeniable knack for a classic melody. He recounts past loves and experiences in a way that feels simultaneously nostalgic, melodically fun, and delightful.
Fav tracks: Can't Stop Thinking About You, Without You, Bad Words
When the pawn… (1999) – Fiona Apple
Fiona Apple's new album Fetch the Bolt Cutters is now being hailed by many as her best, but her sophomore album, When the pawn… may be the most suitable introduction to her incredible songwriting talent. Apple was heavily influenced by jazz, and while this is by no means a jazz record (the album is also heavily influenced by pop and rock), the melodic freedom and complexity of the genre are evident in this album. With the help of production from musical mastermind Jon Brion, the arrangements feel lively and often graceful. The lyrics on this album pack a serious emotional punch, with lines as volatile as they are poignant, like the scathing "you fondle my trigger then you blame my gun" on the track Limp. Many of the album's highlights come in the second half, as Apple becomes more vulnerable in her poetry. This body of work clearly explains the intense fascination that surrounded Fiona Apple in the late 90s.
Fav tracks: Get Gone, A Mistake, Paper Bag
In Rainbows (2007) – Radiohead
From the mid 90s onward, Radiohead has continuously released groundbreaking projects that garner both attention and critical acclaim. My personal favorite is their 2007 release, In Rainbows, which was released on the internet for free in 2007. In Rainbows is one of Radiohead's shorter albums, and each of the 10 tracks feels essential to the overall listening experience. From the traditional rock of Bodysnatchers, to the ethereal delicacy of Nude, each song has its own story to tell, backed by lush and spacy instrumentation. The lyrics on this album are some of the most sincere of the band's career. One of my favorite lines is "I'm just an insect trying to get out of the night" as a metaphor for unrequited love in the song All I Need.
Fav tracks: Nude, All I Need, Reckoner
The ArchAndroid (2010) – Janelle Monae
In 2010, Janelle Monae released one of the most ambitious R&B albums of the decade, and it also happened to be her debut album. The album is set in the dystopian future, where androids are considered second class citizens, and follows the story of Cindi Mayweather, an android who falls in love with a human. Even if you strip away the conceptual ingenuity of the album, these songs are lively, soulful, funky and personal. Monae tackles issues of inequality, injustice, love and longing. As the album progresses, Monae gets more experimental and musically daring with an unflinching-ness that is addictive.
Fav tracks: Dance or Die (feat. Saul Williams), Locked Inside, Babopbye Ya
Motherland (2001) – Natalie Merchant
A major theme of Natalie Merchant's Motherland is injustice. Merchant tackles topics ranging from betrayed trust in a relationship to issues like climate change in ways that feel real and relevant. The album incorporates elements of blues, gospel, folk, and even middle eastern, Spanish and Jamaican music, all within the framework of late 90s-early 2000s singer/songwriter rock. On paper, this album seems like an overloaded and cerebral listen, but what I love most about it is that it's not showy or self congratulatory. It comes across as organic, and the songs feel lived in and soulfully created.
Fav tracks: Motherland, Saint Judas, Golden Boy
The Odd Couple (2008) – Gnarls Barkley
The collaboration between R&B singer Cee Lo Green and eclectic producer Danger Mouse, Gnarls Barkley is best known for their now classic hit Crazy, released in 2006 along with their debut album St. Elsewhere. Gnarls Barkley offered a dark, introspective, and experimental interpretation of R&B music, discussing impersonal relationships with lovers and strangers, the inability to open up to others, and random realizations of guilt or longing for something in the past. On their second and final album, The Odd Couple, Gnarls Barkley came back with a more focused and consistent body of work, drawing from the same observations that made them so popular. Although the subject matter of this album is very dark, Green's deeply expressive vocals, and the striking soundscapes and melodies that surround them make this album a revelatory experience.
Fav tracks: Charity Case, Surprise, A Little Better
Bachelor no. 2/The Magnolia Soundtrack (2000) – Aimee Mann.
The songs of Aimee Mann's Bachelor No. 2 and Magnolia were first performed at the Largo club in Los Angeles in the late 90s. Her performances caught the attention of prominent film director P.T. Anderson, who asked Mann to provide the soundtrack for his film, Magnolia. There is some overlap between the songs on both projects. Many artists try to paint pictures with their music that are larger than life, but Mann has always made music that is strictly, soberly, and sometimes harshly based in reality. These albums are full of irony and sarcasm, and the lightness and quirkiness of the production from musical genius Jon Brion on these albums contributes to that. Mann is uncompromising in her commitment to conveying complex emotions and ideas with perfect rhymes. Mann exercises a lot of restraint on these albums and the moments of release are chosen carefully and sparingly, like on the slow burn of Deathly. On top of it all, these melodies simply feel good; not because they are sweet or cheerful, but because everything was placed carefully, and in its right place.
Fav songs: Red Vines, Deathly, Wise Up
About the Writer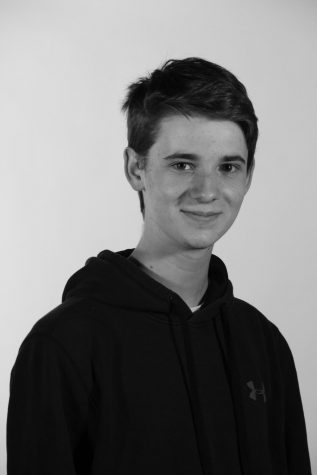 Luca Johnson, Arts & Entertainment Editor
What elementary school did you go to?



What other activities are you involved in at CRLS and/or in the community?



If you could...