Equitable Transit in Cambridge Without Free Fares for All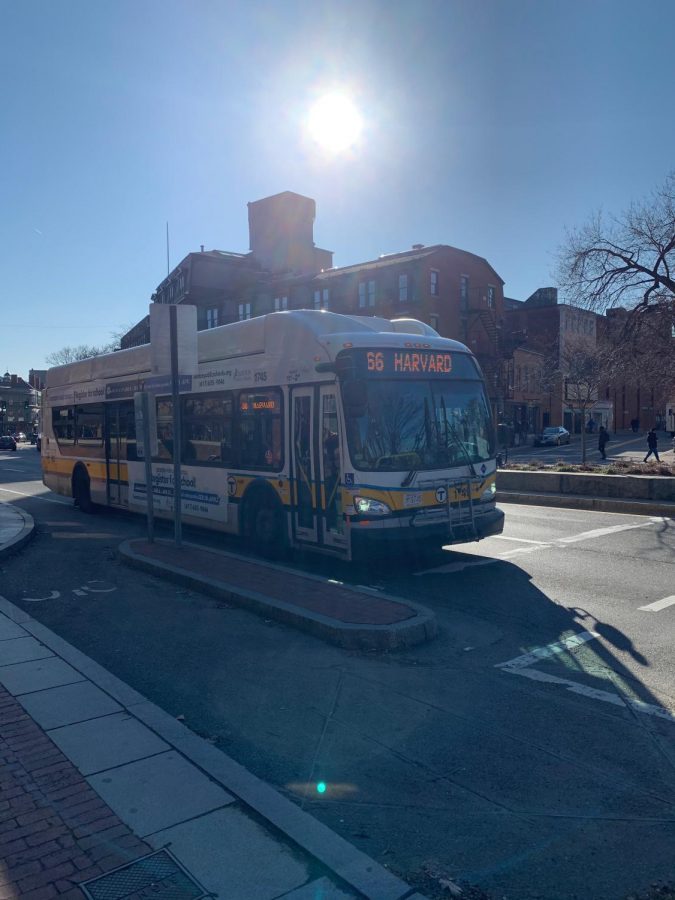 About a month ago, the Cambridge City Council voted to "look into" the feasibility of free MBTA bus service throughout Cambridge for the purpose of increasing usage, taking traffic off of the road, and "equity." This plan would most likely consist of annual payments to the MBTA from the City of Cambridge, placing the economic burden of transportation costs on Cambridge taxpayers. Considering that the state legislature increased fares last year rather than making the MBTA more accessible, it makes sense that Cambridge could look into free fares on a smaller scale. Cambridge is the type of city that desperately needs to get cars off the road (see "The Road is for Everyone" in the December edition of the Register Forum). However, this plan is not without its complications, and I believe that Cambridge is tackling the transit problems faced by the city in the wrong way. 
The MBTA has been debt-ridden for decades, and considering that around one-third of its two billion dollar annual budget is collected from fares, offering free bus service is not really in the MBTA's best interest. I believe it would be possible for the City of Cambridge to promote transit equity while still retaining the use of fares. This would be possible with the use of some sort of reduced-price CharlieCard for lower-income residents and all students, similar to the M7 cards available to CRLS students who qualify for free or reduced lunch prices. 
"
Any change to Cambridge buses means a change to buses that run through Boston, and other municipalities."
If the City of Cambridge were to strike a deal with the MBTA, they would have to pay millions of dollars on top of the money they already pay as part of the MBTA's "local assessments," in which towns serviced by the T pay annual dues which add up to over 160 million dollars. It wouldn't make sense for the City of Cambridge to spend its money supporting a state entity, especially one that receives over one billion dollars already from state sales tax. I believe it would make more sense for the state, rather than a single city, to propose new legislation that could help to promote transit accessibility. Such legislation could be funded by new road/gas taxes, congestion pricing, or other revenue sources that would further convince greater Boston residents to use public transit. A state program would make the most sense; after all, the bus routes that travel through Cambridge travel throughout the greater Boston area, so any change to Cambridge buses means a change to buses that run through Boston, Somerville, Arlington, Brookline, Watertown, and other municipalities. Furthermore, the future success of the MBTA relies on its own profitability. While the MBTA is well worth what it receives from Massachusetts state tax, decreasing revenue sources may just lead it into further disrepair. Transit equity is good, and a dying transit system is worse.
This piece also appears in our February 2020 print edition.