Boys Basketball Builds for Future
The CRLS boys basketball team is off to a fast start this year, racing to a 9-2 record overall, and a 3-1 record in the perennially arduous Dual County League (DCL). After losing the DCL title to a strong Acton Boxborough team last year —the first time since CRLS joined the DCL, CRLS has been making strides to avenge its lost title.
Starting off the season with wins against tough league opponents, including Lincoln Sudbury, Acton Boxborough, as well as the Boston Globe-ranked number three team in the state, TechBoston Academy, the team has been excited about the rest of the season. However, with inexplicable losses to Newton South High School and Taconic High School, Coach Lance Dottin sees the team as being far too inconsistent. He believes they need to focus on the little things like focus and leadership more in order for the team to make a push in the postseason. Dottin stated, "[The team] definitely has the talent, but I think our focus just has to go back to getting better every single day." He continued on to say that "right now where we have not been very successful is having a complete game [which includes] being inconsistent in our scoring."
Dottin recognizes the talent of his players, including returning Dual County League MVP and two-time Boston Globe All-Scholastic, Khai Smith.  The team also features a starting line up with four seniors. However, Dottin still sees the incredible importance of preaching total dedication day in and day out. According to Dottin, "I always express to the guys that practice is two hours, and we need [the players'] complete focus, one hundred percent effort, and every single day [players] need to be there in attendance." 
"
Friendship and camaraderie has helped us to play better on the court."
— Solomon Hearn '20
One of these talented returning seniors is Solomon Hearn, who reiterated the rigorous and demanding nature of practice, saying that "practices are the hardest part, and are by far the hardest practices I've ever been in out of all club sports, AAU teams (Amateur Athletic Union), and middle school teams."
The demands and expectations of the coaching staff are not the only ones that athletes on the boys basketball team are subject to. The history of greatness in Cambridge basketball leaves much to be desired of the players walking in the footsteps of greats such as Patrick Ewing '81, Rumeal Robinson '86, and, more recently, Jakigh Dottin '17. When asked about following in their pathway to success, Peter Loutzenhiser '22 commented that "we want to keep the Cambridge legacy, and stay as one of the top teams."
Although the demands are high, and the culture of focusing on the immediate present hasn't allowed for too much looking ahead, there is still a buzz about what is possible with the playoffs yet to come. Hearn attributes the possibility of going deep in the playoffs this season as a direct product of the chemistry built between current varsity players who played together as youth. He added that "most of the people on the team have been playing together since [they] were in middle school or even before middle school, and that friendship and camaraderie has helped us to play better on the court."
With coaches stressing on the idea of individual improvement and consistency as well as nurturing a backbone of chemistry, this year's CRLS basketball team is showing immense promise, but its coach and players have been sure to keep their sights set on each upcoming game rather than long term goals.
This piece also appears in our January 2020 print edition.
About the Writer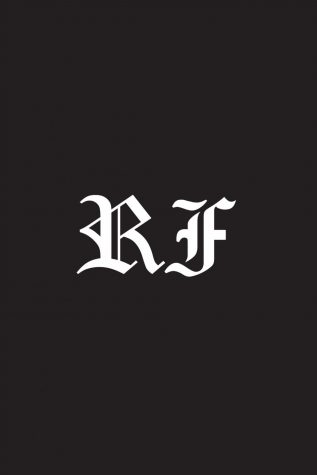 Graham Quigley, Sports Editor
What elementary school did you go to?



What other activities are you involved in at CRLS and/or in the community?



If you could...