A Pitch for Club 4
Note: Austin Guest is a co-president of Club 4.
Club 4, whose name remains a mystery to all affiliates, is the most popular club at CRLS, boasting more than three-hundred members on the email chain.  The goal of the club is to provide CRLS students with an opportunity to help the homeless in the Cambridge community. Seven students volunteer on Fridays and Sundays at the Harvard Square Homeless Shelter, and five students volunteer on Sundays at Youth 2 Youth, which is the shelter reserved for those between the ages of 18 to 24 (only juniors and seniors can volunteer here).  The shift for regular volunteers runs from 5:00 PM until 9:00 PM, whereas the shift for "points," whose job it is to plan and buy the food, is from 4:00 PM until 9:00 PM. For any hours students volunteer, they receive community service hours, aiding anybody with an appetite to help the community, or who needs hours for NHS, or who simply wants to bolster their college application.  
As an often overly zealous volunteer myself, I can say that my experiences at both shelters have been nothing but positive. The time spent in the kitchen preparing the food has allowed me to hone my cooking skills to the point where I can happily say that they are acceptable (in the eyes of my mother). The constant chatter among volunteers has given me insight into the many different social groups at the high school, bringing me up to speed on much of the gossip floating around.  After cooking and serving, students are encouraged to mingle and eat with the guests, who have no shortage of truly amazing stories. These include one guest who gives ardent tangents on the current political climate in the United States and another who tells a frightening tale about his experience as a submariner during the Cuban Missile Crisis (his job was to shoot the torpedos—any slight miscalculation could have resulted in everyone's demise). The Club is fantastic and has introduced me to the culinary world, and an abundance of wonderful people, both from CRLS and "guests" at the shelter.  For those who have never volunteered before, there is no better time than the present, especially with the holiday season approaching. Google signup sheets are posted on Google Docs every month in the public folder titled "Volunteer Info – 2019-2020," which also includes suggested recipes in cookbooks developed over the years by numerous CRLS students, as well as the permission slips required from all volunteers, regardless of if they have been completed in years past.  
This piece also appears in our November 2019 print edition. 
About the Contributor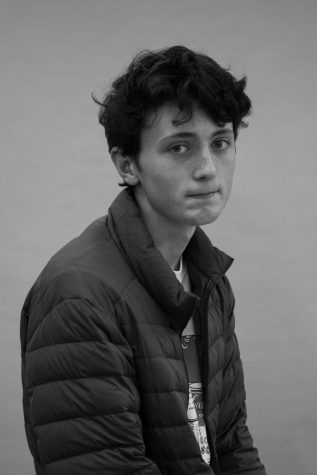 Austin Guest, Food & Culture Editor
What elementary school did you go to?

Tobin

What other activities are you involved in at CRLS and/or in the community?

Rowing, Latin Club, Photo...