Graham Quigley, Sports Editor
October 10, 2020
This past spring, the arrival of the deadly COVID-19 pandemic forced Cambridge Public Schools (CPS) and school districts across the country to close their doors and transition to a strictly remote learning approach. However, after six months of thorough research and improved understanding of the virus, many school districts have elected to return—mostly through the use of a hybrid schedule and strict safety protocols. In contrast, the CPS District has made the rather confounding decision to use a virtual-only path of learning for the majority of students.
Disney Overlooks China's Human Rights Abuses in New Film, "Mulan"
October 10, 2020
This month you can stream Mulan, a classic Disney movie remade in live action. But by paying the $30 fee, you will also be putting money into the hands of a corporation that wants to appeal to a Chinese audience while sidestepping the prevalent abuse of human rights in China. The Chinese government has been guilty of a number of human rights violations, including moving Uighurs, the Muslim ethnic minority in Xianjiang, into internment camps and attempting to destroy the Muslim population in the regionーthe very place where much of the film was shot. The Muslim population living in the region are under constant surveillance, having to fight against the suppression of their language and culture, while also trying to avoid being sent to internment camps. The Disney corporation has put a price on silence and compliance with one of the most horrific cases of human rights abuse seen in recent years.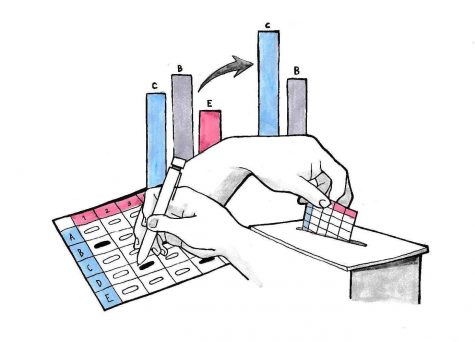 Massachusetts Needs Ranked-Choice Voting: A More Democratic Voting System
October 10, 2020
Since 1941, the city of Cambridge has employed ranked-choice voting in order to elect its City Council and School Board. Rather than simply choosing one candidate to vote for, voters can convey priorities with a second through fifth choice. These slots are weighted respectively in a complex yet effective counting process, which takes place when the ballot is received. This November, Massachusetts voters will choose whether this method of voting should be implemented throughout the state with question two of the state ballot measures. Through voting "yes" on question two, voters have the opportunity to expand their agency when electing state executive officials and legislators, as well as federal congressional representatives.