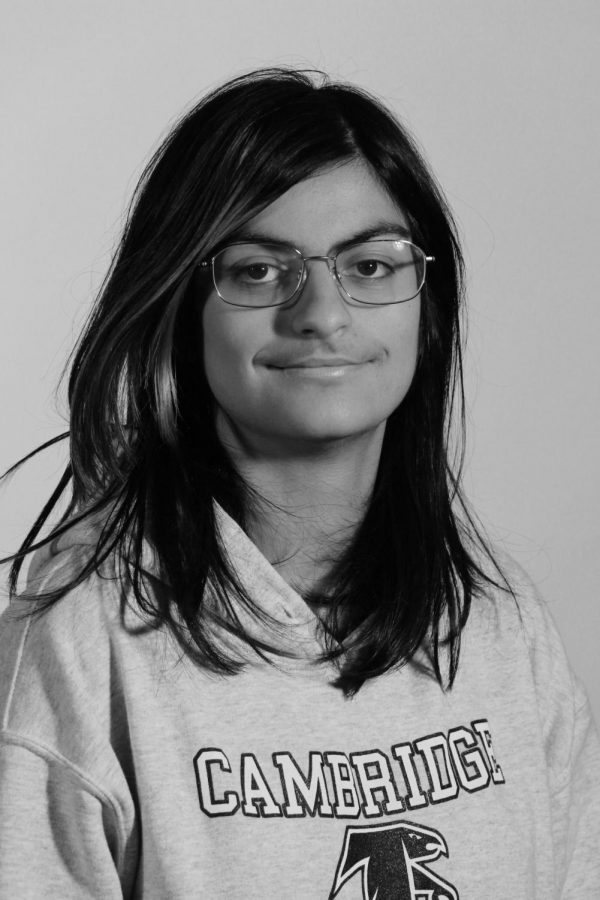 What elementary school did you go to?
Graham and Parks
What other activities are you involved in at CRLS and/or in the community?
None for now, but I think I will be soon.
If you could interview anyone, dead or alive, who would it be and WHY?
I would interview Sojourner Truth. I'd interview her because to me she's a very interesting and strong figure in American history. I would have liked to have met her directly in an interview to really understand her as a person.
Teymura Landsverk, Illustrator
Mar 30, 2019

Mediocrity in "Velvet Buzzsaw"

(Media)

Mar 06, 2019

The Longest Government Shutdown Finally Ended

(Media)

Mar 06, 2019

Businesses and Students Are Committed To Sustainability

(Media)

Feb 01, 2019

21 Savage's "i am > i was" Branches Out, Provokes Emotion

(Media)

Dec 21, 2018

CRLS Responds, Speaks Out Against Climate Change

(Media)

Dec 20, 2018

A Bittersweet Happy Holiday

(Story)

Dec 20, 2018

Losing Your Phone Guide

(Story)

Nov 16, 2018

Second Chapter of "Fantastic Beasts" Disappoints, Fails To Excite

(Media)

Oct 30, 2018

Searching for Flood Solutions as Storms Intensify

(Media)

Oct 30, 2018

Grades Comic

(Story/Media)

Oct 30, 2018

Pumpkin Comic

(Story/Media)

Sep 27, 2018

Remember to Charge Your Chromebook

(Story/Media)

Jun 22, 2018

"Incredibles 2": Hilarious and Relatable, "Doesn't Disappoint in the Slightest"

(Media)

Jun 19, 2018

Common Core Curriculum Lacks Important Areas for Student Growth

(Media)

Jun 18, 2018

Spilled Milk Cartoon

(Story/Media)

Jun 18, 2018

Senior-itus Comic

(Story/Media)

May 30, 2018

Mental Health Awareness Alone Is Not a Solution

(Media)

Feb 26, 2018

Leveling-Up Must Happen Before Freshman Year

(Media)

Jan 30, 2018
Dec 19, 2017