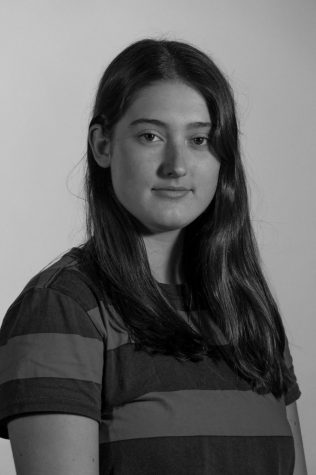 What elementary school did you go to?
Prospect Hill Academy and Baldwin
What other activities are you involved in at CRLS and/or in the community?
Senior Class President, Modern Dance Company, Theater
If you could interview anyone, dead or alive, who would it be and WHY?
I would interview David Foster Wallace. He was a fascinating writer and human and I'm sure the conversation would be really rich.
Maeve Reilly, Contributing Writer
Oct 30, 2018

"Fahrenheit 11/9": Are You Angry? Because You Should Be

(Story)

Jan 30, 2018

A Worthwhile Journey to a Galaxy Far, Far Away

(Story)

Jan 30, 2018

CRLS Students Weigh in on Time's Up, #MeToo Movement

(Story)

Dec 19, 2017

Lady Bird Entertains Without Offering New Perspective

(Story)

Sep 28, 2017
Sep 27, 2017

New Bike Lanes on Cambridge Street Spur Mixed Reactions

(Media)