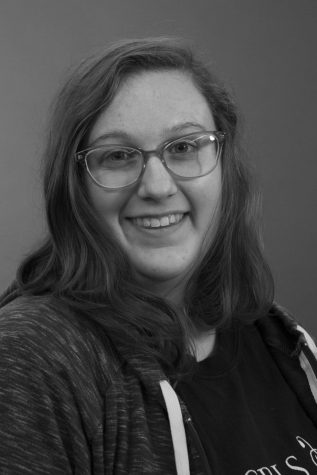 What elementary school did you go to?
Graham & Parks
What other activities are you involved in at CRLS and/or in the community?
Girls Hockey, volunteer work at a local farm
If you could interview anyone, dead of alive, who would it be and WHY?
I would interview Steve Irwin. He did a lot of essential conservation work, and constantly advocated for the environment, which I find incredibly inspirational.
Kerri Sands, Contributing Writer
Nov 01, 2018

Harvard Global Health Institute Hosts Outbreak Week

(Story)

Oct 30, 2018

Trump's UN Speech Embarasses

(Story)

Jun 18, 2018

The Deficiencies of Test-Taking

(Story)

May 30, 2018

Declining Bee Populations Threaten Everything

(Story)

Jan 30, 2018

Addressing Inequality in Athletic Environments

(Story)

Nov 29, 2017

Acknowledging the Merits of the Level-Up Initiative

(Story)