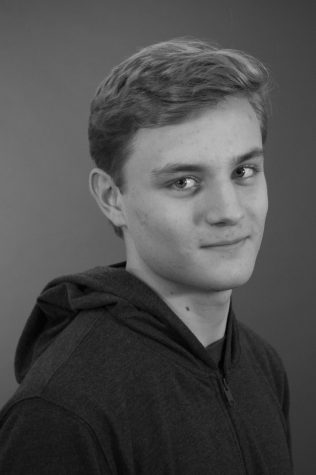 What elementary school did you go to?
King Open
What other activities are you involved in at CRLS and/or in the community?
NHS, Tuesday Meals Program (not at CRLS), lifeguard at MIT pool
If you could interview anyone, dead of alive, who would it be and WHY?
I'd interview J. Robert Oppenheimer, the scientist who led the development of the first nuclear weapons. While his work helped the United States to win World War II, it also led to the Cold War and nuclear tensions we see to this day. In a modern, post-Soviet era, what would Oppenheimer's thoughts on warfare and the role of science be?
Julian Knight, Opinion Editor
Jun 04, 2019

In Biden and Sanders, America Risks a Repeat of 2016

(Story)

May 25, 2019
May 02, 2019

Lack of Sleep Among Teens Should Be Taken Seriously

(Story)

Mar 28, 2019

The Hidden Cost of College: Test and Application Fees

(Story)

Feb 28, 2019

An Impeachment of Trump Might Lead To a Disaster

(Story)

Feb 02, 2019
Jan 31, 2019

Overly-Scripted X-Blocks Do More Harm Than Good

(Story)

Dec 21, 2018

Holiday Cutout Cookies

(Story)

Nov 29, 2018

Cambridge Sets Pace for Clean, Sustainable Cities

(Story)

Oct 31, 2018

Voter Participation

(Story)

Sep 28, 2018

Chromebook Policy: Holds Promise, Badly Executed

(Story)

Jun 19, 2018

Common Core Curriculum Lacks Important Areas for Student Growth

(Story)

May 30, 2018

Mental Health Awareness Alone Is Not a Solution

(Story)

Apr 23, 2018

Academy Awards Commentary

(Story)

Feb 26, 2018

Leveling-Up Must Happen Before Freshman Year

(Story)

Dec 19, 2017

The Selfishness of Trophy Hunting

(Story)

Nov 29, 2017

Now Is the Time to Consider Rising Sea Levels

(Story)