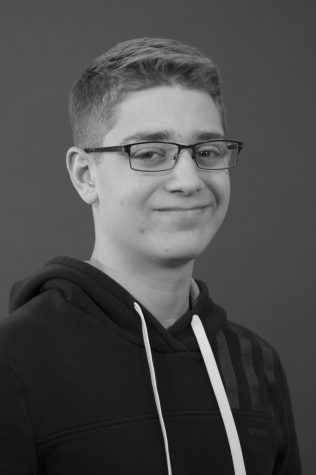 What elementary school did you go to?
Graham & Parks
What other activities are you involved in at CRLS and/or in the community?
Latin Club, Black Student Union, my temple
If you could interview anyone, dead of alive, who would it be and WHY?
I'd like to interview Bob Marley. He's my favorite musician and was a very interesting figure with his cultural and political significance worldwide.
Jonah Tauber, Arts & Entertainment Editor
May 01, 2019

Marvin Gaye's Sequel "You're the Man," 47 Years Later

(Story)

May 01, 2019

Artist of the Month: Andrew Keating

(Story)

Mar 02, 2019

CRLS Responds: What does black pride mean to you?

(Story)

Feb 28, 2019

Big K.R.I.T.'s New Release Fulfills Expectations

(Story)

Feb 03, 2019

Sourdough Bread

(Story/Media)

Feb 03, 2019

Earl Sweatshirt's Awaited "Rap Songs" Altogether Impresses

(Story)

Feb 01, 2019

21 Savage's "i am > i was" Branches Out, Provokes Emotion

(Story)

Nov 29, 2018

New President of Brazil Is Like Trump, But Worse

(Story)

Oct 30, 2018

Noname Releases "Room 25" Two Years After Last Album

(Story)

Sep 27, 2018

"Astroworld": A Curation Of Talent

(Story)

Jun 18, 2018

Students Close Out the Year with Musical Talent

(Story)

Jun 11, 2018

'Ye Gets Personal On "ye"

(Story)

May 30, 2018

Janelle Monae's "True Self"

(Story)

Feb 28, 2018

Secretary of State's Comments on Venezuela Are Worrisome

(Story)

Oct 30, 2017

Annual Regatta Brings Competition to the Charles

(Story)