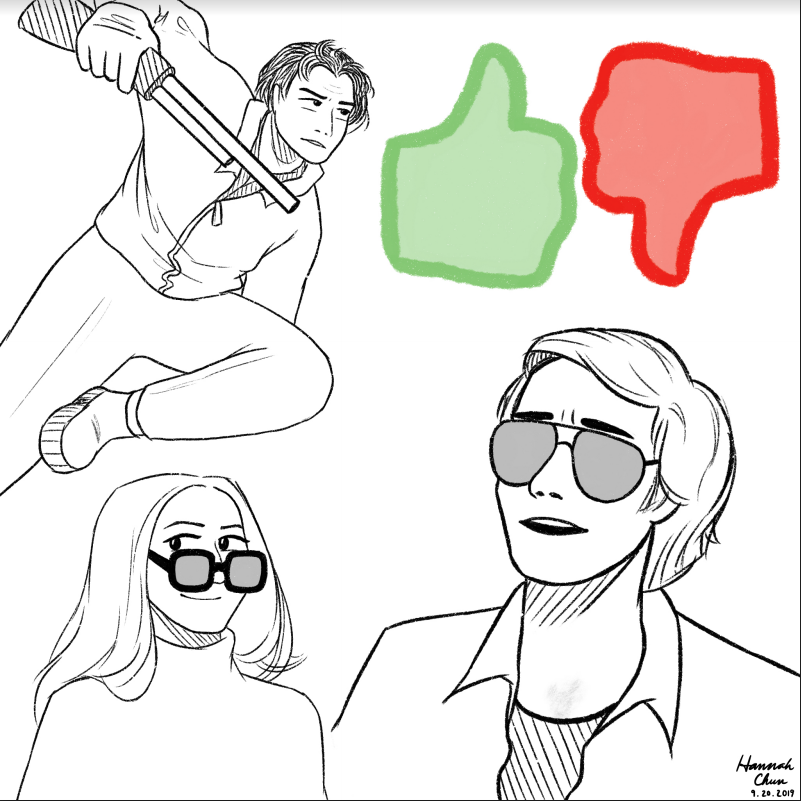 Hannah Chun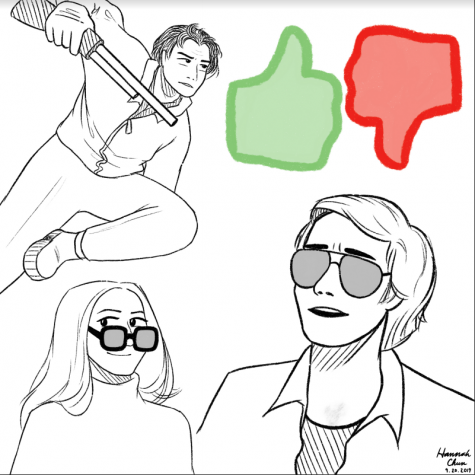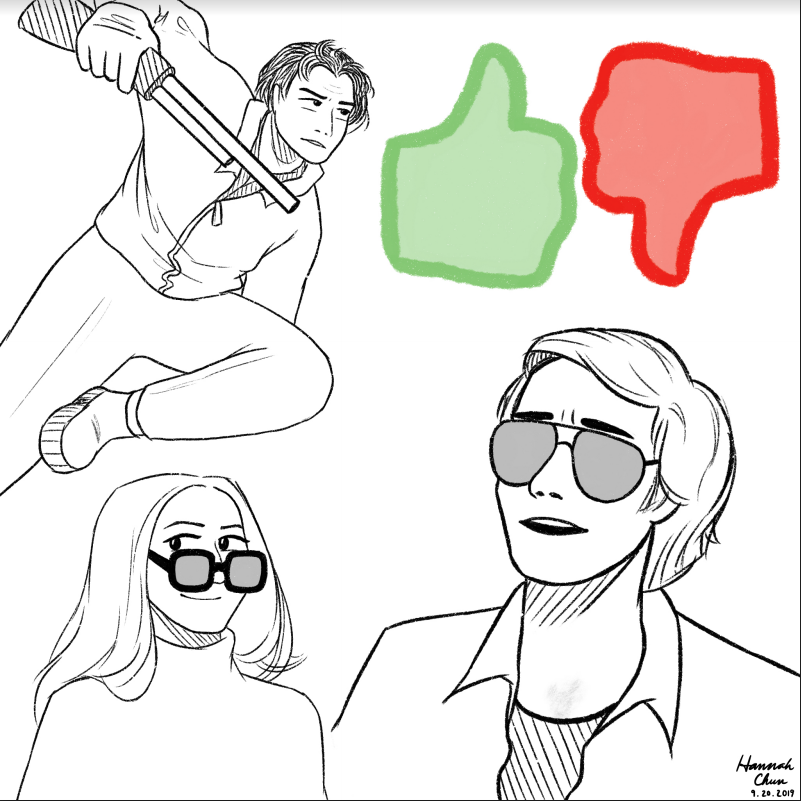 Rating: 4/5 Falcons
On July 26th, 2019, Columbia Pictures released Once Upon a Time in Hollywood. Directed by the acclaimed Quentin Tarantino, the film features co-stars Leonardo DiCaprio and Brad Pitt. Tarantino, known for his production of the renowned film Pulp Fiction, plans to produce just ten films and Once Upon a Time in Hollywood is his penultimate (or ninth). The film is Tarantino's ode to the '70s, and his unique and unconventional style of filming is apparent in this piece, a phenomenal depiction of Hollywood's golden age. 
The movie takes place in Los Angeles, California in 1969 and follows the story of fading Hollywood star Rick Dalton, and his long time stunt double / best friend Cliff Booth. 
Dalton realizes that Hollywood is changing, and that he's being left behind. In the film, Dalton lives next to real life film director Roman Polanksi and aspiring actor Sharon Tate, both of whom would soon be famously killed in the Manson murders. 
Booth accidentally visits the home of the Manson Family (Charles Manson's infamous cult) when he decides to take a hitchhiker, a young girl with the nickname of "pussycat", to the Manson Family's base at Spahn ranch. In a quick turn of events, the scene escalates and Booth gets into an altercation with one of the cult members, barely managing to escape. This scene foreshadows future conflict with the Manson family.
Dalton (with Booth by his side) then travels to Italy and stars in a couple European cowboy flicks (historically called spaghetti Westerns), returning home a married man. Booth and Dalton agree to part ways, acknowledging that it's the end of an era; however, this is when things go sideways (spoiler alert).
Members of the Manson cult lay in wait on the street of the Dalton and Polanski/Tate residences, where an intoxicated Dalton lays in his pool, and an equally drunk Booth tends to his his dog. In an unexpected turn of events, the cultists attack the Daltons' house instead of the Polanski/Tate residence, thereby rewriting history. 
Caught completely off guard, the duo manage to fend off the attackers, with Booth only sustaining a knife injury. In a startling turn of events, the movie ends with nobody except the cultists dead unlike in the real study, where are killed.
There's one other particularly iconic scene in Tarantino's penultimate film. While Tate peruses a clothing store, she notices a movie theater across the street and realizes that a movie she starred in is playing. She approaches the ticket booth and asks if she can see the film because she's "in the movie."  Through the artistic depiction of Tate as a youthful and carefree aspiring Hollywood actor, this scene pays tribute to Tate's historically tragic death. 
If you're into '70s culture, this movie has it all: Stylish vintage cars, flare jeans, crazy views of the Los Angeles landscape and a special appearance of Bruce Lee. Tarantino's outdone himself in this film, and I look forward to his tenth film in the future.
This piece also appears in our September 2019 print edition.