Summer News Timeline
Top Stories from June 'til August
June 17: House Judiciary subcommittee meets regarding H.R. 40 bill, which would set up a commission to create reparations for slavery as part of a move to follow through on Civil War-era promises.
June 25: San Francisco votes to ban the sale of e-cigarettes, both in stores and online. The so-called "Juul ban" is the first of its kind in the United States.
June 30: Trump becomes the first sitting commander-in-chief to travel to North Korea. There, he meets with Kim Jong-un at the Korean Demilitarized Zone.
July 7: The United States Women's Soccer Team wins the Women's World Cup for the fourth time, scoring a victory in Lyon, France against the Netherlands.  
July 14: Trump tells four congresswomen of color to "go back" to where they came from, adding that they should "help fix the totally broken and crime-infested places from which they came" before "loudly and viciously" telling Congress how to govern.
July 17: The World Health Organization declares a public health emergency in response to the year-long Ebola outbreak in the Democratic Republic of the Congo. 
July 24: Boris Johnson, the Conservative former foreign secretary and London mayor, is officially in-stated as the British prime minister, succeeding Theresa May.
July 28: Lil Nas X breaks the record for longest-running No. 1 hit single on Billboard's Hot 100 list with "Old Town Road" topping the charts for 17 weeks. 
Aug 5: Victoria's Secret casts Valentina Sampaio, the company's first openly transgender model.
Aug 6: Toni Morrison, the first African-American woman to win the Nobel Prize in literature, dies at 88. Her work as a novelist continues to be hailed for its eloquent prose depicting the black experience in America.
Aug 8: The United Nations issues a report warning that the world's food and water resources are being exploited at "unprecedented rates."
Aug 10: Jeffrey Epstein, the financier accused of sex trafficking and abuse of myriad teenage girls, commits suicide while in jail before his hearing.
Aug 23: Alarmingly large swaths are ablaze in the Amazon, inciting international fear for the worlds' forests. Additional unprecedented fires rage in Siberia, Alaska, the Canary Islands, and Greenland. 
Aug 28: Swedish climate activist Greta Thunberg successfully arrives in New York after two weeks venturing across the Atlantic on board a carbon-neutral sailboat. 
This piece also appears in our September 2019 print edition. 
About the Writer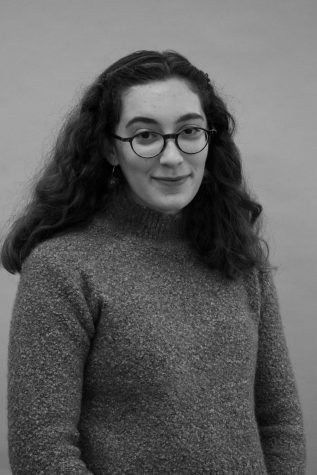 Willa Frank, Managing Editor
What elementary school did you go to?

Shady Hill School

What other activities are you involved in at CRLS and/or in the community?

MDC and environmental...