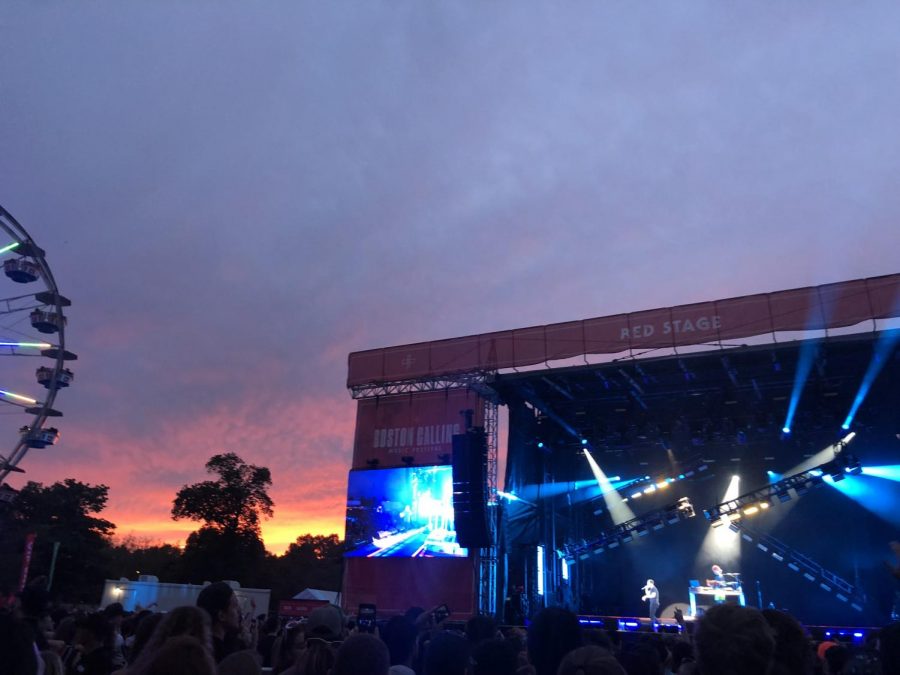 Charlie Reed
As school comes to a close, the warm weather and the general excitement for the start of summer brings singers and artists to Boston. Boston Calling, the annual music festival, took place from May 24th to May 26th and included performances by artists such as Twenty Øne Piløts, Travis Scott, Sheck Wes, and Logic. The singers and audience members gathered on the Harvard University Athletics Complex in Boston for the three-day event.
Twenty Øne Piløts kicked off the music festival on Friday, May 24th, starting the roar and constant bass thumping that reverberated all across Boston and allowed more than just the paying audience to listen and enjoy some music. On Saturday, May 25th, Odesza, Anderson Paak, and Hozier all performed. Sophomore Natasha Serfaty said of the event, "It was an incredibly fun group of people that enjoy the same music, same hype, and same hectic environment."
At 6:30 PM on Saturday, Sheck Wes rocked the arena with his famous song  "Mo Bamba," causing the crowd in the front section of the stage to jump energetically and create mosh pits full of enthusiastic fans. Later, Logic came up to the stage and was followed by Travis Scott.
Travis Scott brought a different crowd to Harvard's fields, making the whole festival more enthusiastic and upbeat. The song "Stargazing" made the crowd jump to the beat, as did songs like "Way Back," "Butterfly Effect," and "Skeletons." After announcing that "Goosebumps" would be his last song, Scott then surprised the audience by performing "Sicko Mode," causing Boston and Cambridge to shake from the excitement of the fans.
Many fans displayed serious dedication to their favorite artists at the festival. Grant Brady Lopez '22 explained, "I waited ten hours in the front row to hear Travis, [and] although I got bruises along my stomach and wrists, and happened to have lost my wallet … it was worth it because Travis looked at me."
Boston Calling brought New England a wide variety of live music and not only gave fans exposure to new songs but also filled people with anticipation for next year's festival. Each singer brought a different vibe of music that represented the diverse genres of music enjoyed by Bostonians and gave the audience the chance to enjoy something new. As the crowds slowly cleared off the fields and the sound of the bass died down, everything from the lights flickering on the stage to the giant swarms of people happily walking towards Harvard Square emphasized the excitement that was in the air.