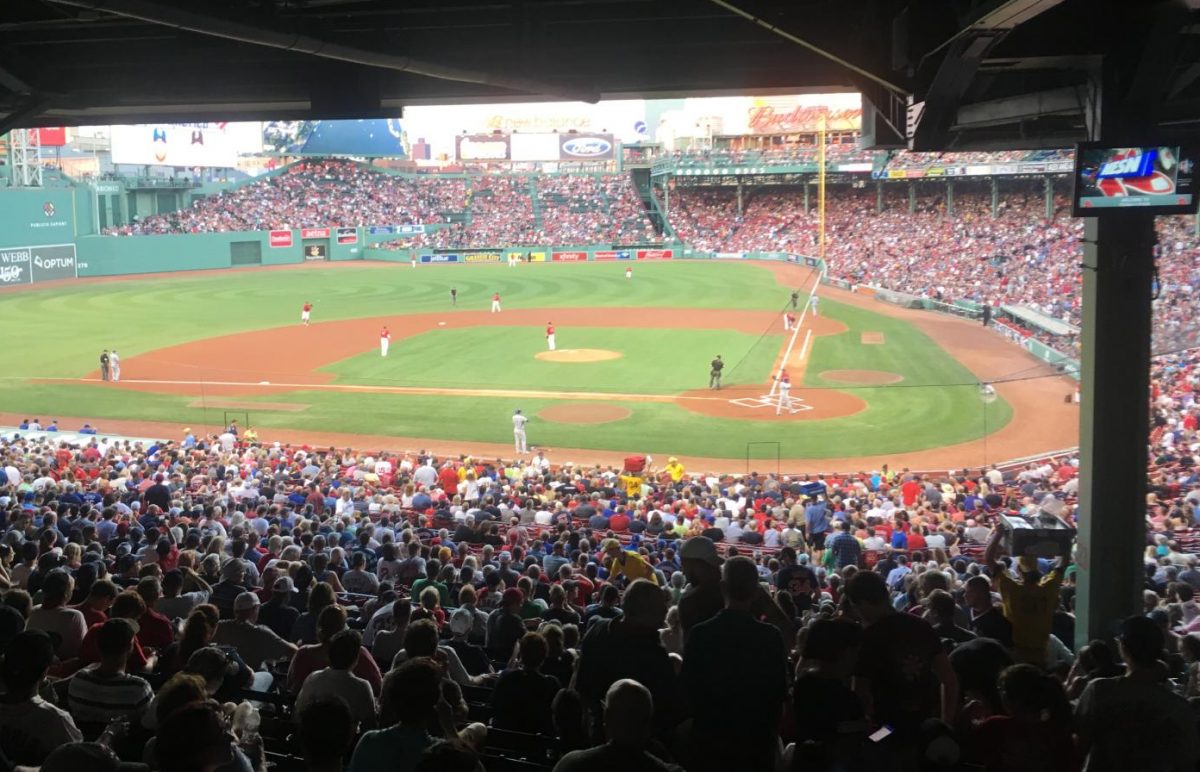 Shuvom Sadhuka
After a season of ups and downs, the Red Sox seem set to compete in the playoffs, with their first series against the Cleveland Indians or Houston Astros. The Sox ride a strong 90+ win record into October with a note-worthy mid-September push after a lackluster August. This year's team is dramatically different from previous years, most noticeably at designated hitter, where former slugger David Ortiz's retirement has caused a drop in home runs. The Sox relied heavily on small ball throughout the year, finishing in the bottom ten in home runs in the Major Leagues but top five in stolen bases and top ten in hits.
The pitching core, too, is different from the last World Series run. Now headed by Cy Young Award front-runner Chris Sale, an offseason acquisition via trade with the Chicago White Sox,  the core outperformed already lofty expectations.
Barring a few blemishes, especially against the Cleveland Indians, Sale dominated in nearly every start, finishing with 15+ wins and an ERA under 3.00. His only rival in the American League (AL) is Corey Kluber, who battled back from an elbow injury and slightly edged out Sale in the ERA, wins, and WAR columns, positioning himself as the frontrunner for the Cy Young Award. Behind Sale, the Sox have developed a decent amount of depth, including last year's Cy Young winner Rick Porcello, who returned to form in August and September after a rough start to the season, and an increasingly dominant Drew Pomeranz. The Sox bullpen also boasts a top three ERA in the Majors.
On the offensive side, August call-up Rafael Devers has been playing almost perfectly, accumulating ten HRs, .303 average, and 26 RBIs at the time of this writing, impressive for any player, let alone a 20-year-old rookie with less than 60 games. The lineup also features rightfielder Mookie Betts, last year's runner up for most valuable player, and Dustin Pedroia, Boston's gritty second fielder now in his eleventh season. With a playoff  berth secured, the Sox are positioned to face either the Cleveland Indians or Houston Astros in the ALDS, with the Astros looking increasingly likely to be their first round opponents.  Houston is enjoying a resurgence after many seasons at the bottom of the AL Central, led by sweet hitting Jose Altuve and midseason acquisition Justin Verlander.
However, the road to the World Series will almost certainly go through the red-hot Cleveland Indians, who set an AL record for most consecutive wins with 22 in late August and early September. Cleveland eliminated Boston in last year's ALDS in a humiliating three game sweep and seem poised to make a run at the World Series again. The Red Sox, meanwhile, will need to find a suitable playoff roster and fix up some pieces if they want a shot at a championship.
Correction: An earlier version of this piece misidentified Chris Sale as a Cy Young Award winner. Sale has not won the award but is a front-runner.
This piece also appears in our September print edition.