A Homemade Lemon Pie like No Other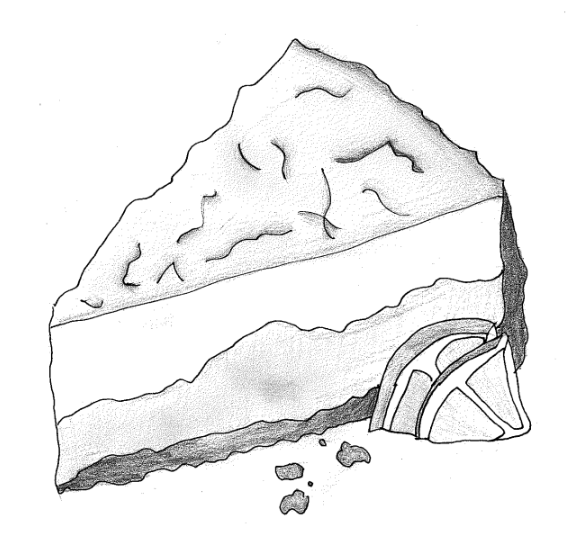 Hang on for a minute...we're trying to find some more stories you might like.
When I hear "lemon pie," I think of the classic lemon meringue pie. So, when I made this lemon pie for the first time, I was surprised at how it was made. The crust is unique, and you have to make it yourself, as the main ingredient is Saltine crackers. The filling is made almost like a pumpkin pie, where it is made separately from the crust.
After it is done, the recipe has its own part for whipped cream, which I don't think you need to worry about. Regular whipped cream will work fine, and the pie is delicious just by itself.
This pie works well with just about anything. The sour and sweetness will be the dominant flavors, and due to the pie being cold, it can be served pretty much anywhere. It's a treat both at sunny picnics or when you want to be inside.
Crust Ingredients:
1 and 1/2 sleeves Saltine crackers, cracked (about 60)
3 tablespoons granulated sugar
½ cup (1 stick) of unsalted butter
Filling Ingredients:
4 egg yolks
1 (14 oz) can sweetened condensed milk
1/2 cup lemon or lime juice
Pinch of kosher salt
Optional: fresh whipped cream, lemon or lime zest and flaky sea salt, for garnish
Instructions:
Crust: Preheat oven to 350˚ F. Use your hands or a food processor to crush crackers into fine crumbs, then add in sugar and butter. Pulse to combine or, if not using a food processor, work the butter in with your hands until the crumbs hold together and form a dough.
Press into a 9-inch pie pan, making sure to cover the bottom and sides. Freeze for 15 minutes, then bake for 12 to 15 minutes or until the crust gets a little color.
Filling: Let the crust cool slightly, and in the meantime, whisk egg yolks into condensed milk in a medium bowl. Whisk in the citrus juice and salt, making sure to combine everything well.
Pour into the crust, and bake again for 14 to 16 minutes until the filling has set. Refrigerate until pie is completely cold, 4 hours or up to overnight. Serve with whipped cream, citrus zest and a sprinkling of flaky sea salt, for an extra touch.
Recipe from The New York Times
This piece also appears in our October 2018 print edition.