Shakshuka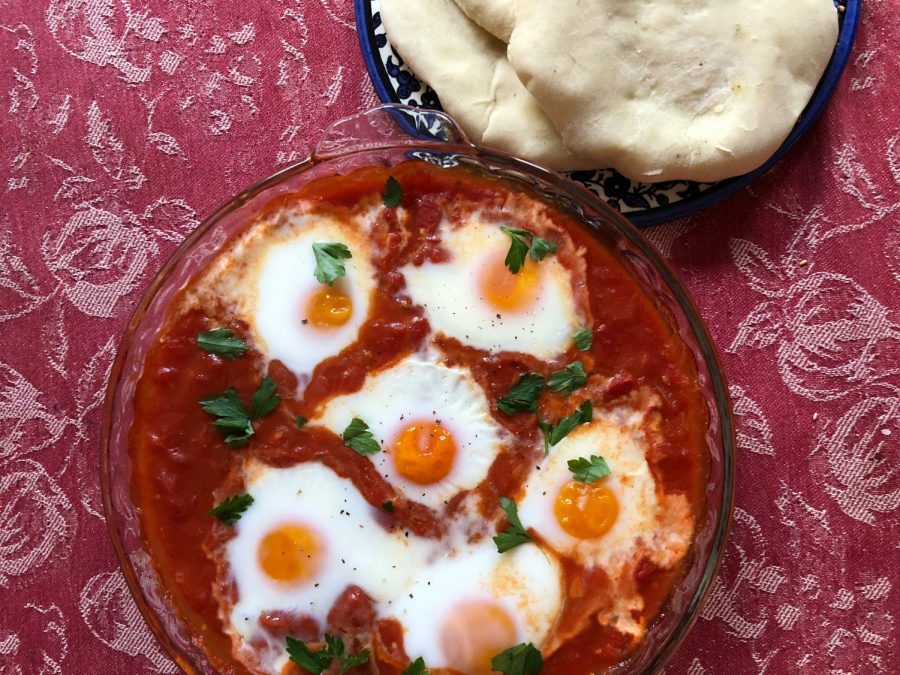 One of my favorite dishes is shakshuka, which is a North African breakfast dish of eggs poached in a spiced tomato sauce commonly eaten in the Middle East. It is great for any meal. Serve with fresh pita bread (Clover and Sofra make good ones). If you can't make or buy good-quality, puffy pitas, use challah or crusty white bread. I like the texture of roughly chopped whole canned tomatoes, but diced tomatoes are quicker. If you want a silkier sauce, blend the liquid before adding the eggs. Serve with zhoug, a spicy Yemeni green pepper sauce, or at least a drizzle of olive oil.
2 tablespoons olive oil
1 medium onion, diced
1 clove garlic, minced
1 teaspoon maras pepper or red pepper flakes
1 teaspoon curry powder
1 28 oz can diced tomatoes
1 squeeze of lemon juice
Pinch of salt and black pepper
6 eggs
Preheat oven to 350° F. Sauté onions in olive oil over low-medium heat until translucent, then add garlic and spices. Cook lightly, being careful not to burn garlic. Add tomatoes and simmer over medium heat for 15 minutes.
Pour sauce into a well-seasoned cast-iron skillet, pie dish, or other oven-proof 8-9 inch pan. Alternatively, you can make individual servings in ramekins. Bake for 18-20 minutes, or until whites are just set and yolks are loose.
Note: Sauce can be prepared in advance and refrigerated for up to a week. To serve, simply heat up and bake with eggs.
This piece also appears in our May print edition.
About the Writer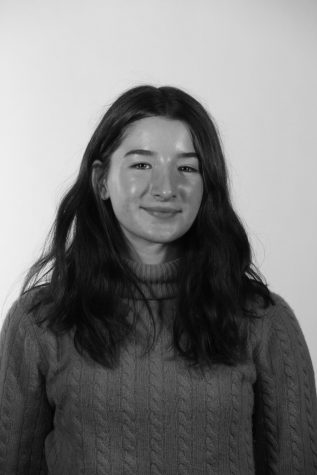 Miriam Alvarez-Rosenbloom, Layout Designer
What elementary school did you go to?

Amigos

What other activities are you involved in at CRLS and/or in the community?

Food Justice Club, Project...