CRLS Students Gain New Experiences Through Travel
Students Travel with School, Organizations for Conferences and Community Service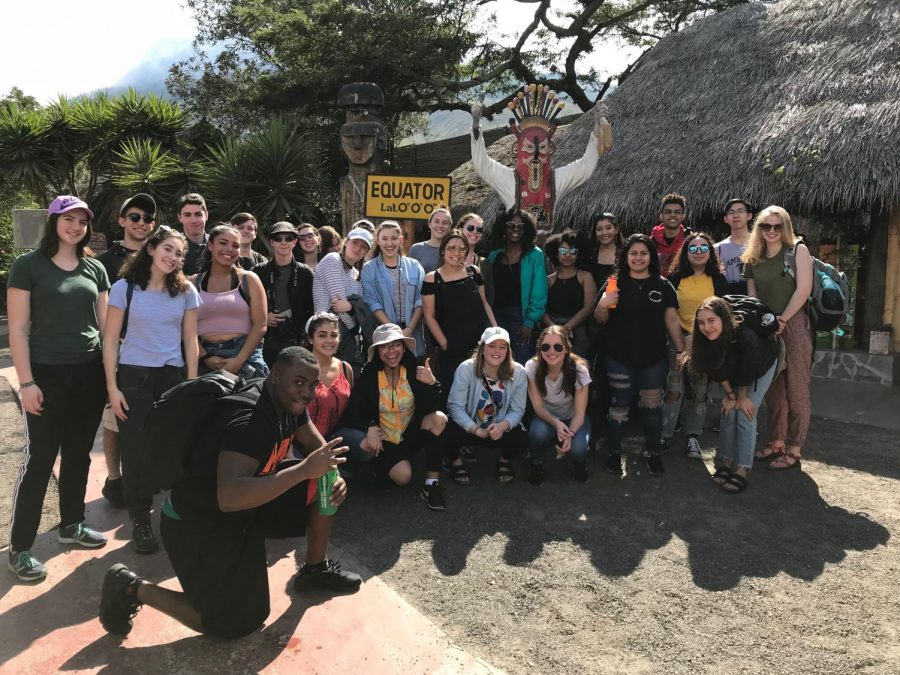 Although most of the education at CRLS takes place at 459 Broadway, trips to destinations around the world provide students with a new learning environment. This February vacation, CRLS students and several teachers went on a trip to Ecuador and the Galapagos Islands. In March, two clubs—UNICEF and Cambridge Youth Council—flew to Washington, D.C.
The Ecuador trip was focused on science and community service. Over the course of ten days, 29 students and four teachers visited and assisted a community in Ecuador and explored the biologically diverse Galapagos Islands. Activities included farming, snorkeling, and a visit to the Darwin Research Center.
According to Mr. McGuinness, CRLS biology teacher and one of the trip's chaperones, the experience allowed students to connect what they learn in class about evolutionary biology with more tangible examples. However, he believes that the community service and cultural exchange were just as—if not more—important to the overall learning experience.
Junior Maya Thompson, who had been waiting for the trip since freshman year, felt similarly. "It was really humbling to be in a community like that, because they work together so well, they have a whole system, and everyone trusts each other," she said.
Additionally, the organizers of the trip worked to make it as accessible to students as possible. They reached out to students who they believed would enjoy and benefit from the opportunity but may not have considered themselves as being able to go due to personal or financial reasons.
CRLS students also have opportunities to go on trips for the purpose of exploring new places along with cultural and language immersion. Over April vacation, there were trips to Ireland and Costa Rica.
From March 10th to 13th, Rindge's UNICEF chapter attended the annual UNICEF Student Summit in Washington, D.C. At the four-day long event, students attended a series of discussions, panels, and workshops focused around global issues. On the last day, the club members in attendance lobbied for UNICEF funding on Capitol Hill and met with legislators. UNICEF co-president Dina Voevodsky '18 said the event helps students learn "to network and broaden [their] horizons." The other co-president, senior Maria Enrique, added that "Cambridge is a bubble," and the trip to D.C. gave students the opportunity to experience a more diverse setting.
All thirteen members of the Cambridge Youth Council (CYC) attended the National League of Cities Conference in Washington, D.C. from March 10th to 13th. At the conference, youth councils from all over the country united to discuss issues in their communities. "Seeing other issues throughout the country is a way to get a different lens on things and make sure that I'm not only getting my experiences from Cambridge," said junior and CYC co-chair Marly Ciccolo. She continued, "I think it's just a very good way to open up my mind."
While many Rindge students believe that trips are a great opportunity, there are concerns about their accessibility. Cost is often a factor that prevents students from going on trips. CYC received funding from Cambridge's Family Policy Council, and UNICEF made a GoFundMe campaign to help with expenses. "I think making sure that things are more affordable and opportunities are more open for people from all different backgrounds is very important," commented Ciccolo.
According to junior Ben Eckstein, school trips provide a valuable learning experience. "If someone can go out and actually see firsthand what they're learning about instead of just hearing about it and reading about it in a textbook, I think that that can help ingrain [the material] into their mind," he said.
"Travel is some of the best education that you can get," said Mr. McGuinness. "The more we can get our students to travel, the better our own community becomes."
This piece also appears in our March/April print edition.
About the Writer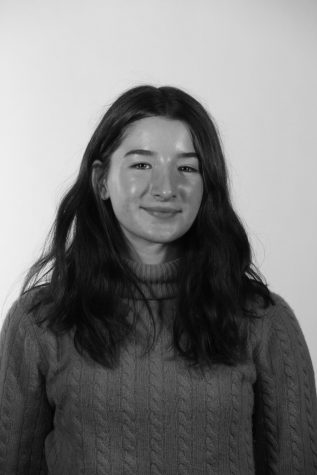 Miriam Alvarez-Rosenbloom, Layout Designer
What elementary school did you go to?

Amigos

What other activities are you involved in at CRLS and/or in the community?

Food Justice Club, Project...