Athlete of the Month: Remy Williams-Gerard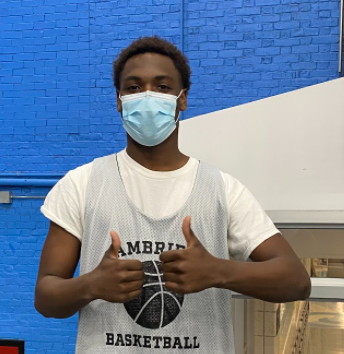 Remi Williams-Gerard is a senior on the CRLS basketball team. Currently a captain, we interviewed him to ask him about the basketball team's past, present, and future in relation to him and his career.
Register Forum: How long have you been playing basketball at CRLS?
Remi Williams-Gerard: Four years.
RF: Are there any moments from your Cambridge basketball career that you will always remember?
RWG: A moment that has stuck with me over the years is making the Varsity Basketball team as a sophomore in highschool. At that point, I knew that the coaching staff had a plan for me and that I would be a captain or at least have a really big role for the next two years. Learning from the senior guys [from the past years] on that team, like Leon and Khai, really helped me become the player I am today. 
RF: How do you feel about next year's basketball team? Are you hopeful? Why or why not?
RWG: I think the future is very bright for our program. We have sophomores playing big minutes, like Troy Miller and Jeffery White, and juniors, like Tony Tabor and Dontay Santiago, that have a lot of leadership skills. The other captains and I really tried to help the underclassmen grow their leadership skills. I also think that Coach Geo has more experience as a head coach now, so he will look back at the film [recorded games from this season] and see what we all need to work on in the offseason.
RF: How do you prepare for games? Do you have any rituals, meals you always eat, or music you always listen to?
RWG: To get prepared for a game I always eat a good meal a couple hours before. Then, when school ends, I go to the locker room and get dressed and listen to music. Kanye West is my favorite artist so probably listen to some of his upbeat songs and lock in before tip-off.
This piece also appears in our February 2022 print edition.