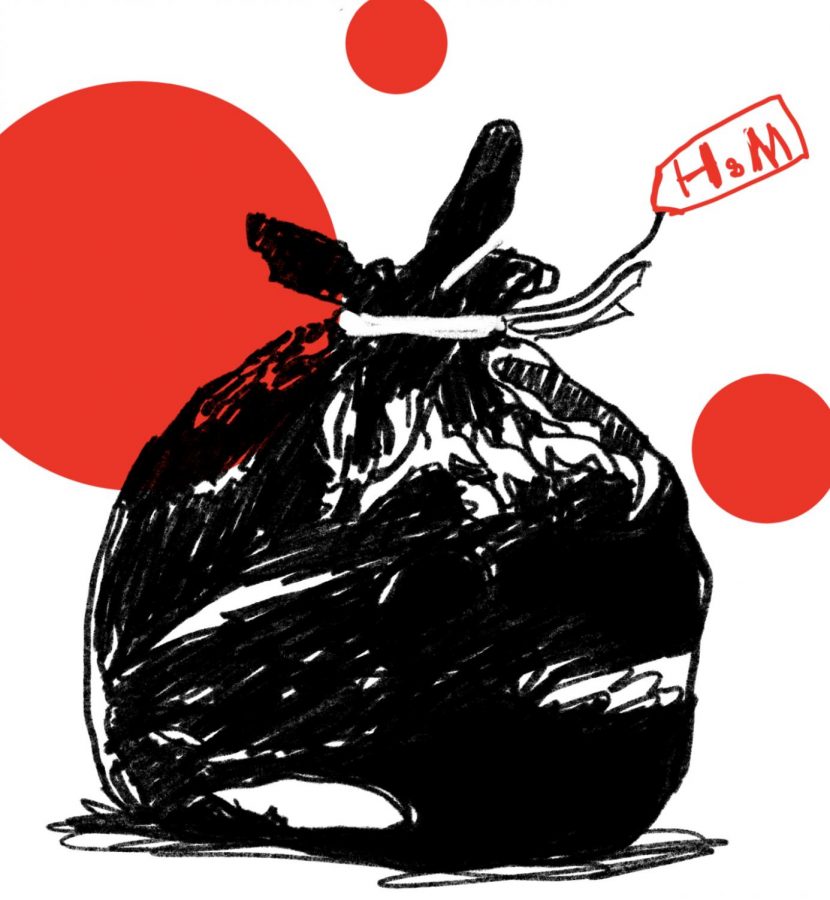 Augie Oppenheimer
We've all seen the massive clothing hauls on TikTok: 50 pieces of cheaply produced clothing for $50 is a very appealing deal. Even $1,000 staggering SHEIN hauls exist on YouTube. However appealing, these viral trends must stop. Despite fast fashion's poor quality and production, overconsumption is often ignored, especially when it comes to inexpensive clothing.
According to Eco Friendly Habits, 92 million tons of fast fashion end up in landfills every year, and take over 200 years to decompose. To prevent this, many elect to shop secondhand for its sustainability and lower prices. If you know where to look, you can leave a thrift store with bags of clothing without spending over $20. Moreover, you can typically rely on clothes that have already been through multiple owners to last longer.
Novella Franz, a student in Chicago, Illinois who only shops secondhand, told the Register Forum, "Thrifting is a good way to get slow fashion, good quality, and inexpensive clothing to limit the surplus of fast fashion going into landfills." To Franz, shopping at stores like Goodwill or the Salvation Army is very environmentally friendly, inexpensive, and accessible. 
However, while thrifting is a much better alternative, it still has its downfalls. Many justify their excessive spending because it is secondhand. There is nothing wrong with wealthier people purchasing from thrift stores, but without moderation, it can drive the prices up—more demand means higher costs.
This results in lower-class people not being able to afford the items. It is especially bad when wealthier customers resell second-hand clothing for a profit. Depop, an app popular for reselling clothing, is often used to sell thrifted items at a high price, "My Depop homepage quickly tells me I could get a lot more for my money by shopping fast fashion if I was shopping out of necessity and not for pleasure," said Emma, the owner of an activist Instagram account. I've had similar experiences when browsing for winter sweaters. Sellers will label their item as "vintage," price it at $50, and people fall for it. This middle-class superiority complex is very counterproductive since they are taking advantage of their customers.
Considering that lower-class individuals rely on the low prices at second-hand stores, excessive thrifting without an express need to is as privileged as it is damaging. Whether it be thrifting in-person, shopping secondhand online, or using fast fashion websites, buying too much is detrimental to the environment and the lower class.
This piece also appears in our October 2021 print edition.