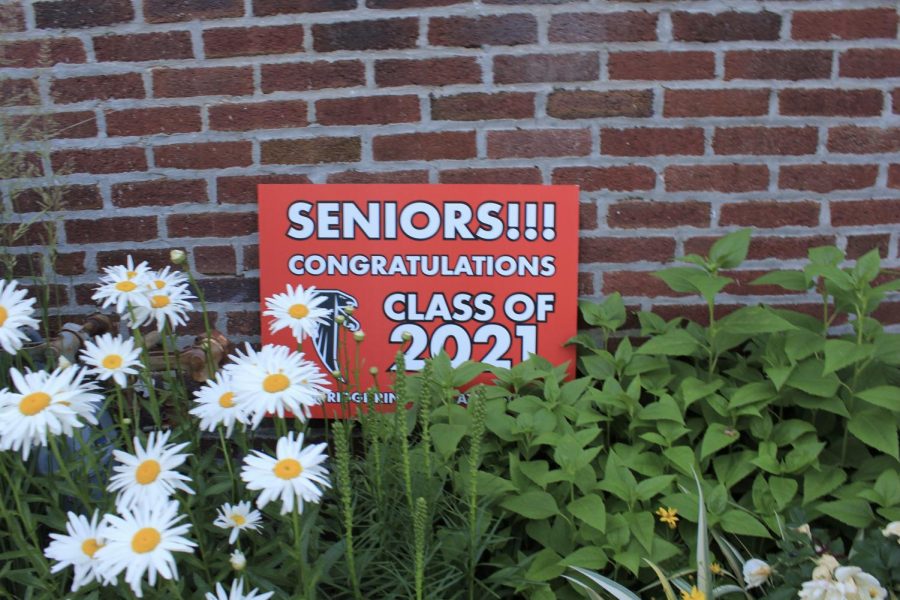 Allison Korn
The start of the school year came with the inevitable adjustments to a new schedule and routine. Assignments would no longer be graded on a passing or failing scale, and classes would be held almost daily. Despite any level of preparation from teachers and the school administration, none of us quite knew what to anticipate. Regardless, CRLS welcomed over 900 students to its campus this year. Sasha Celimli '24 told the Register Forum, "I thought remote learning at the beginning of the year was ok. I was glad to have something to do every day."
One thing was for certain, we all had to get used to a new schedule. Ari Berman '21 commented that "Even though classes were shorter, it felt like I had a lot more room to breathe." Similarly, Athena Aloupis '23 added, "The one-hour lunches were also incredibly nice, as I had enough time to properly cook food, eat it, and give my brain a proper break before moving onto another subject."
However, this first schedule was short-lived; by winter break, the school adopted a new one. When reopening the school went underway, the schedule changed once more to accommodate both in-person and remote students. Returning to in-person classes had a widely positive response from the community. Freshman Elaine Wen shared her reasoning for returning to school with the Register Forum, stating, "It really wasn't much of a debate for me. I felt like the social aspect of high school had been incredibly lacking, and I wanted to remedy that." Sharon Bosco '22 added that "I thought going in person would add more structure to my schedule and provide the human interaction I needed to motivate me to become a better student." Marty Huen '22 also pointed out that "something that stood out to me this year is that I finally returned in person and got to see my friends again." Yet, a high percentage of the students elected to remain remote despite the overwhelming number of in-person students. Adelina Escamilla-Salomon '23 explained that "As much as I wanted to go back in person, it didn't feel realistic to make such a drastic change as the school year was already coming to an end."
Aside from the schedule changes, finding the motivation to complete school work was a challenge for the student body. Jinho Lee '22 recalls being stressed about falling behind coming into junior year, "I started setting boundaries for myself and knew when to call it a day with doing schoolwork and when I simply just needed to do literally anything else in order to be productive and functional."
Despite the difficulties the new school year brought, many CRLS athletes continued to excel. On September 3rd, the CPS Community voted for a return to high school athletics. During the fall season, the CRLS Boys Varsity Soccer team finished the season with a 4-1-3 record, marking one of their most successful seasons since 2014. The Girls Varsity Soccer team, coached by Meg Willette, saw a tremendous improvement in their games, hitting a 1-3-3 record. The Boys Varsity Cross Country also had one of their most successful seasons this year, finishing first in the Dual County League School Championship (DCL) meet. The Girls Cross Country team finished the season strong with a second-place win in the DCL Small Championship meet. 
During the winter season, the Boys Varsity Basketball team ended with a 3-4 record. The Boys Hockey team also had a highly successful season with a record of 5-5-1. This year, a season of Unified Basketball was also offered at CRLS, where students with cognitive disabilities can partner up with student-athletes and compete alongside one another. All teams are looking forward to a successful end to the spring season, especially those who did not get a fall season like baseball, wrestling, lacrosse, and tennis. 
Similarly, CRLS clubs had a very productive year and continued to meet regularly, despite the pandemic. UNICEF club continued its fundraising and awareness campaigns; club leader Samia Afrose '21 told the Register Forum, "My favorite part of being a part of this club was the community and support CRLS UNICEF Club members had for each other despite being in an online environment." Club 4 shared a similar experience: leader Anais Killian '22 explained, "Despite the pandemic, Club 4 hit more than 1,000 cumulative volunteer hours this year. We are so proud of every one of our volunteers and their hard work throughout this year." This was also a highly successful year for the Model United Nations Club at CRLS, who participated in the virtual National High School Model United Nations Conference. Three of the club's members were awarded Commendations of Merit, and four more members were invited to speak at the Closing Ceremonies. As a whole, the CRLS delegation at the conference was recognized with an Award of Excellence. Club co-President Nuriel Vera-Degraff '22 comments that "I had never been prouder of our club and all the hard work each of our members put in."
The CRLS Visual and Performing Arts community also thrived this year. The Drumline and Percussion Ensemble, led by teacher Guillermo Nojechowicz, were able to host an informal concert. Traveling Chorus participated in the Worldstrides Performing Arts Festival this year and received a gold rating; their performance was in the top 10th percentile.
As we are ready to say farewell to seniors and wish them the best in their future endeavors, we take time to reflect on the year we have had. It has been hectic and tough, to say the least, but that didn't stop our community at CRLS from excelling.