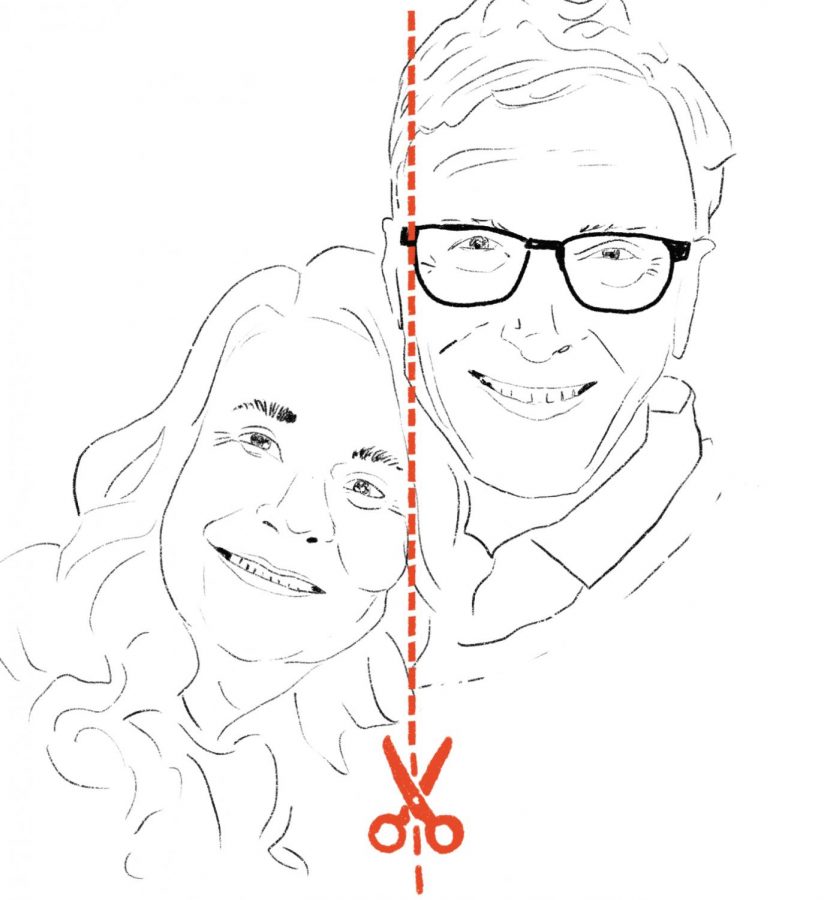 Augie Oppenheimer
Bill Gates is known to many as the co-founder of Microsoft and one of the richest people in the world. However, his recent divorce with Melinda French Gates—ending a 27-year marriage—uncovered a side of him that not many people previously knew of.
Bill Gates met his now-ex-wife Melinda French Gates in the 1980s, when Melinda joined Microsoft as a product manager. They were married in 1994 and have three children. The two accomplished various feats throughout their marriage, including establishing the Bill & Melinda Gates Foundation, which supports youth vaccinations and curing infectious diseases. Furthermore, they were part of the Giving Pledge, which encourages billionaires to give away a large portion of their money to good causes. Despite their accomplishments together, the couple announced their divorce through a Tweet that stated, "Over the last 27 years, we have raised three incredible children and built a foundation that works all over the world to enable all people to lead healthy, productive lives. We continue to share a belief in that mission and will continue our work together at the foundation, but we no longer believe we can grow together as a couple in the next phase of our lives. We ask for space and privacy for our family as we begin to navigate this new life." Their divorce after being married for almost three decades was shocking enough to many, but what came as a bigger surprise were all the details that were uncovered about Bill Gates. These were not as publicly known prior to his divorce, but now are no longer obscure.
For one, Gates was accused of sexual harassment multiple times and was known to chase after women who worked at Microsoft and the Bill & Melinda Gates Foundation. In 2018, French Gates expressed dissatisfaction with the way Gates was handling a sexual harassment claim against his money manager, Michael Larson. However, even when an outside investigation was conducted after being urged by French Gates, Larson kept his position. Then, in 2019, Gates was investigated by Microsoft's board of directors after being accused of attempting to have an intimate relationship with an employee. He eventually stepped down from the company's board, and a spokeswoman for him later claimed that "There was an affair almost 20 years ago which ended amicably" and that "Gates's decision to transition off the board was in no way related to this matter."
One of the more notable incidents involving Gates was his relationship with Jeffrey Epstein. Epstein was accused of and pleaded guilty to the sex trafficking and prostitution of young girls, but even after that, Gates continued to spend time with him as a friend. French Gates began filing for divorce after Epstein and Gates' relationship became public.
The New York Times claims that Gates's inappropriate behavior and mentality were visible long before his divorce, and many incidents he was involved in have supported that statement. This is, unfortunately, yet another example of misogyny and harassment in the workplace, caused mainly by a person with more power. For someone who became so successful and advocated for lots of good causes, Bill Gates has earned the disappointment and disdain of many, including his own ex-wife.