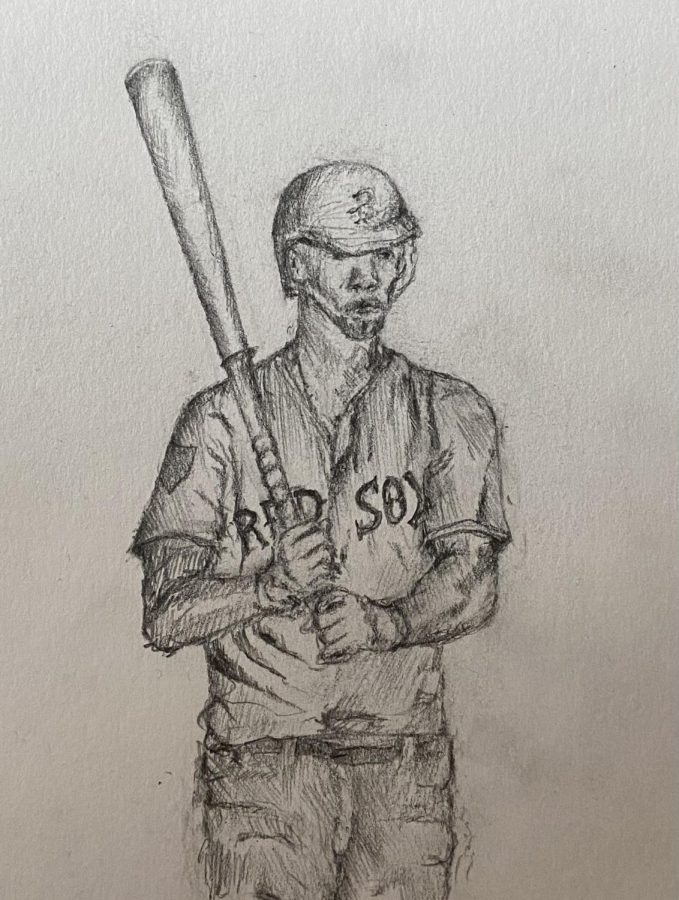 Camila Tedesco
It has been an unexpected first month of the season for the American League (AL) East. Entering the 2021 Major League Baseball (MLB) season, few anticipated that the Boston Red Sox would be leading the division in May. Instead, Boston fans have been treated to what has been a welcome surprise of a young season, with the team sitting in first place with a 22-14 record on May 11th.
Following a dismal 2020 season, the Sox made a series of small moves in the offseason. The additions of pitchers Garrett Richards, Adam Ottavino, Hirokazu Sawamura, Matt Andriese, and Garrett Whitlock have strengthened a Red Sox team whose pitchers ranked third-worst in Earned Run Average (ERA) in the MLB last season. On the offensive side, recently signed utility men Enrique Hernández and Marwin González joined fellow newcomers Hunter Renfroe and Franchy Cordero as Boston attempted to revamp their lineup.
Although Richards struggled with his command early in the campaign, he has since settled down and turned in three strong starts in a row, although Ottavino continues to walk batters at a career-high rate. Andriese has been an effective piece out of the bullpen, despite struggling lately. Meanwhile, Hirokazu Sawamura—an elite arm during his days pitching in Japan—is pitching in his first season in the MLB and hopes that his success overseas will continue in Boston; which it has. Rookie and former Yankees prospect Garrett Whitlock has been a critical member of the bullpen, seeing as he started off the season with a 13.1 inning scoreless streak.
As for Boston's newest bats, they have yet to make their mark on the club. Entering May 7, leadoff man Enrique Hernández was hitting just .239—though he did provide some power from the top of the order with three home runs—before going down with an injury. González and Renfroe have had the occasional clutch hit and have heated up lately, but are only hitting .219 and .224, respectively, entering May 11th. Perhaps worst of them all, Franchy Cordero, is batting .162 with no home runs and just five Runs Batted In (RBI) entering this date.
Despite the slow start from the Sox's new hitters, fans have not lost hope, particularly because the top half of the lineup has been productive. Eli Chamblee '21 said, "I think [Hernández] and [González] aren't more than average players but they help a lot because they can play [multiple] positions." Chamblee added, "each of them has won a World Series so they know what it takes even if they weren't stars on their respective teams."
Adding veterans with playoff experience is often beneficial and may add an element of energy to a team that seemed almost lifeless last season.
Returning players Alex Verdugo, J.D. Martinez, Xander Bogaerts, Rafael Devers, and Christian Vázquez have all gotten off to hot starts this season. On May 11th, Martinez is tied for most home runs in the MLB this season with 10, while Bogaerts finds himself top five in doubles. Verdugo's batting average sits at .297, with Devers hitting .281 and Vázquez batting .275.
It remains to be seen whether first baseman Bobby Dalbec can get hot and start to hit home runs the way he did down the stretch last season. After launching eight long balls in just 80 at bats in 2020, he has hit only two through his first 101 at bats this year.
The current starting rotation has held its own this season. Despite missing ace Chris Sale until this summer due to Tommy John Surgery, Nathan Eovaldi has turned in multiple strong outings atop the rotation. Nick Pivetta's early season success and the return of Eduardo Rodríguez have also bolstered the pitching staff; however, not many are convinced that this pace is sustainable. Chamblee explained, "I don't expect the back end of the rotation to continue this hot streak. Guys like [Martín] Pérez, Richards, and Pivetta are decent players, and in my opinion they've been playing a little over their head." If this is true, Boston will likely have to call on others for pitching help throughout the season; whether that means calling up minor leaguers such as Tanner Houck or making a trade remains to be seen. This is also where the return of Sale will be critical.
Harold Klapper '21 noted that the Sox's hot start is exactly what the team needed to regain support from their fanbase. "After a horrible season last year a lot of people completely checked out," said Klapper. He added, "I'll be following them so long as they're good."
An opinion that both Chamblee and Klapper share is that the return of manager Alex Cora has made a notable impact on the ballclub. After serving a year-long suspension in 2020 for his role in the Houston Astros' infamous cheating scandal, Cora's attitude and familiarity with the players has proven to be indispensable. There is undoubtedly more energy in the clubhouse and the players seem to be performing with more vigor than they did in the previous season.
While Boston has gotten off to a hot start and given fans a lot to be excited about, there are various questions that remain unanswered. Will the bottom half of the batting order start hitting? Can the pitching rotation and bullpen continue to make outs at this pace? The Red Sox are on thin ice as they attempt to fend off the surging Blue Jays, Rays, and Yankees. Chamblee claims, "I don't expect [the Red Sox] to finish first or even second in the AL East. I think the Yankees and Blue Jays are better teams, and if the Rays get hot they are dangerous …  But I love watching them play." Expectations are low and hopes are high; the fate of the Red Sox will be realized in the next couple of months.