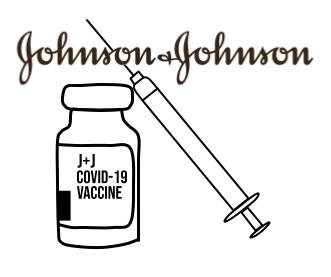 Tess O'Shaughnessy
After blood clots, one deadly, formed in several women who received the Johnson & Johnson (J&J) vaccine, some people began to worry. They thought the J&J vaccine was harmful and that it was not as effective as the Pfizer or Moderna vaccines, despite the J&J vaccine getting approved by the CDC. While the stories of the issues that arose in a few individuals may spark fear, any stories of negative complications have not proven to be reasons for concern.
There is currently no evidence that the one woman's death was associated with her administration of the J&J vaccine. Furthermore, only six out of 6.8 million people who received the J&J vaccine developed blood clots; this is equal to about 0.00008%. Although use of the Johnson & Johnson vaccine was temporarily discontinued following the complications, the CDC has since recommended its continued use, claiming that its "[p]otential benefits outweigh its known and potential risks for those recommended to receive it." All three major vaccine suppliers—Pfizer, Moderna, and Johnson & Johnson— have been approved and recommended in the US by the CDC.
The CDC strongly suggests that "You should get the first COVID-19 vaccine that is available to you. Do not wait for a specific brand. All currently authorized and recommended COVID-19 vaccines are safe and effective, and CDC does not recommend one vaccine over another."
The only catches that should discourage one from receiving the J&J vaccine is if one has had severe allergic reactions (anaphylaxis) after vaccine administration. An allergic reaction is considered severe if a person has to go to the hospital or use an EpiPen.
Many are skeptical of new vaccines, especially those like the J&J one which have led to unprecedented complications. With the severity of COVID-19 and its strains, it is understandable that many are scared. However, public health officials stress the importance of understanding how vaccines work and why they are administered. At the moment, the CDC claims that best thing someone can do for themselves is get vaccinated as soon as possible (while continuing to practice other safety precautions like wearing masks in public spaces and washing hands frequently). Across Massachusetts, people 16 years of age and older are eligible to get vaccinated at no cost. To register for an appointment online, please visit vaccinesignup.mass.gov. Cambridge Health Alliance (CHA) centers, which are located in Somerville, Medford, and Everett, are also places where one can find an appointment, as well as pharmacies such as CVS and Walgreens. An additional way to make an appointment is by calling 211. For more details, please visit https://www.cambridgema.gov/covid19/vaccine.