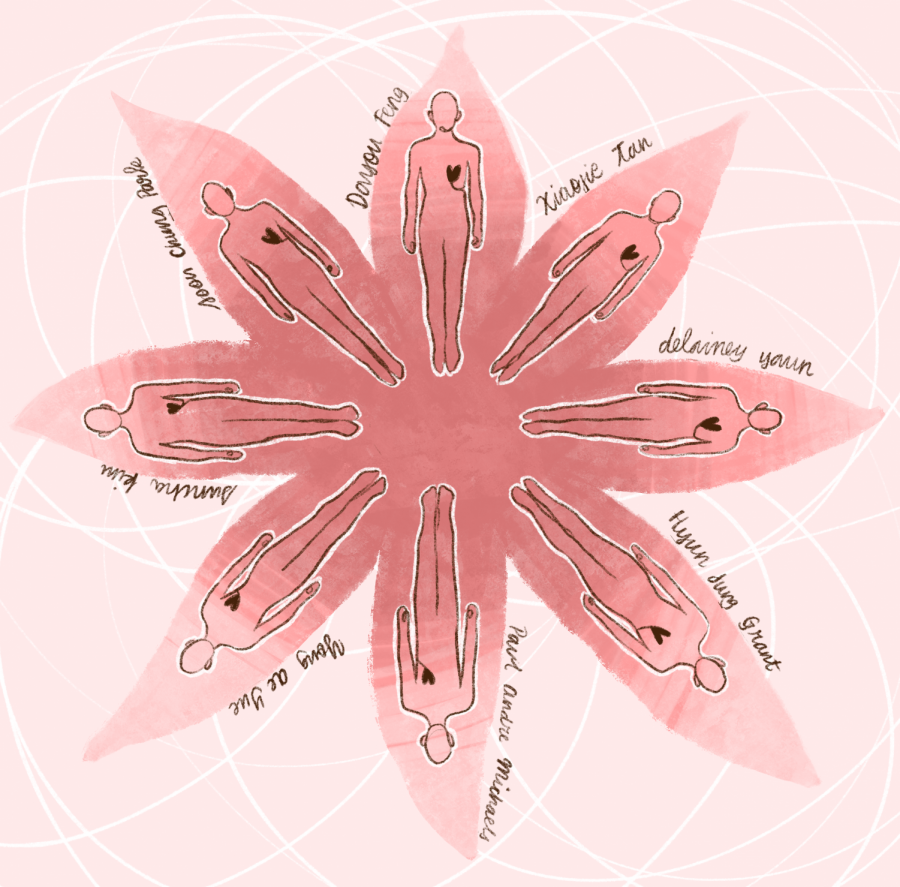 Ada Carter
On the night of Tuesday, March 23rd, an armed white man entered three massage parlors in the Atlanta area and opened fire. By the end of his shooting rampage, eight people were dead, including six women of Asian descent. The tragedy left much of the country shocked, fearful, and angry. Because it is also widely believed that the shooting specifically targeted Asian women, many continued or joined the longstanding fight against anti-Asian acts in the US and around the world.
The suspect, 21-year-old Robert Aaron Long, claimed to have a "sexual addiction" and carried out the shooting as a way to get rid of his "temptation." As someone who also claims to have often visited massage parlors, he stated that this shooting was his revenge. Despite his attempts to excuse his violent and hateful behavior, Long was charged with eight counts of murder and one count of aggravated assault.
To the disgust of many, Captain Jay Baker—the sheriff spokesman—responded to this mass murder by defending the shooter, saying, "[Long] was pretty much fed up and kind of at the end of his rope. Yesterday was a really bad day for him and this is what he did." Unsurprisingly, Baker's words sparked outrage across the US. Many took to social media to express their opinions and push for Baker to be fired. During this period of internet anger, it was also discovered that Baker's Facebook page promoted racist shirts printed with "IMPORTED VIRUS FROM CHY-NA," referring to the coronavirus.
Following the shooting, the fetishization of Asian women has also become a topic of much discussion. Activists have been speaking up about how Asian women have been fetishized and treated like objects, seen only for their race and not as individual human beings. The fact that Long is believed to have targeted Asian women and stated that he had a "sexual addiction" has prompted many to continue the movement against this form of racism.
CRLS Asian Heritage Club co-president Shadnan Asraf told the Register Forum, "Asian hate has been going on in this country for years. It is sad that it had to take a mass shooting for us to get our voices heard for a few days." Indeed, prejudice against the Asian American and Pacific Islander (AAPI) community is nothing new, but many believe that these types of issues—including subtle forms of racism like the "model minority" myth—have not been addressed as much as they should be.
GoFundMe pages have been set up for some victims of the shooting, many of whom had come to the US as immigrants seeking a better life for themselves and their children. According to her son in an interview with USA TODAY, Hyun Jung Grant, one of the victims, "dedicated her whole life to raising us … I could say whatever word that comes to my head for her, but it doesn't encompass a fraction of what she meant to us." Another victim, Xiaojie Tan, had a husband and daughter and came from China to America. "She did everything for me and for the family. She provided everything. She worked every day, 12 hours a day so that me and our family would have a better life," says her daughter Jami Webb. Tan was planning on celebrating her 50th birthday, which was only a year away, with her daughter. She also dreamt of traveling the world. Another woman killed in the shooting, Delaina Ashley Yaun, was only married for less than a year and was the mother to a 13-year-old and an 8-month-old. Her husband, Mario González, said, "What am I going to do? … I have nothing."
The malevolent hatred toward members of the AAPI community has only been growing worse, and much further action must be taken to put an end to these racist, even deadly attacks. How can the world possibly combat the virus with such hate-filled hearts? That is the question asked by many, and it is yet to be answered by the perpetrators of anti-Asian racism. As Asian Heritage Club advisor Xiaoshu Jing told the Register Forum, "Do not think hate crime is far away from you. It may happen anytime, anywhere to anyone. Only being united among races will make us stronger!"