Progress and Diversity Front and Center in the 2020 Election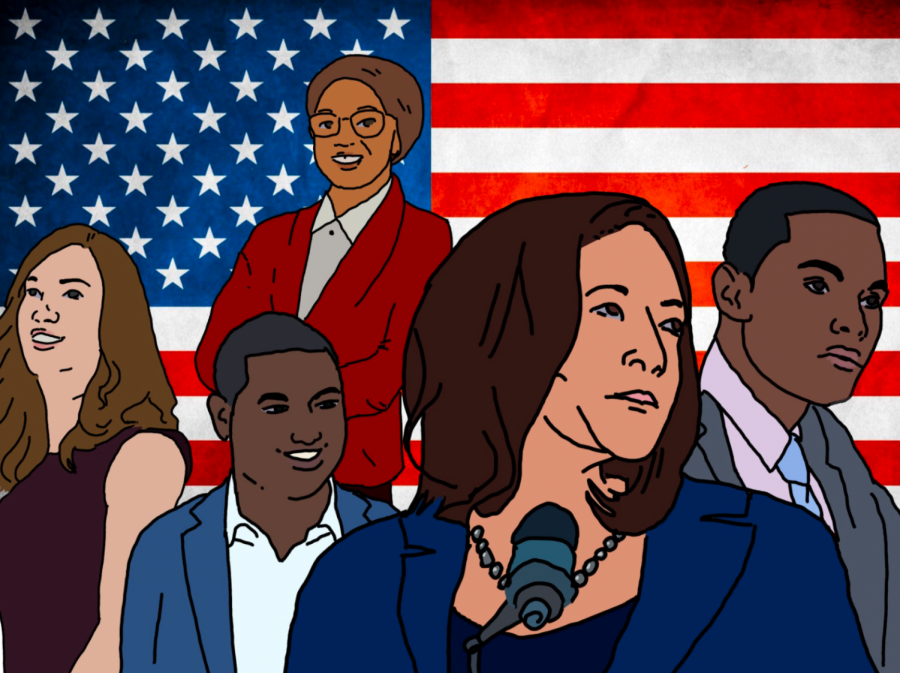 On Friday, November 5th, 2020, Joe Biden and Kamala Harris were elected President-elect and Vice President-elect of the United States, making Harris the first Black Vice President-elect in history and woman Vice President-elect in America's history. Fortunately, the groundbreaking diversity of this election does not end there, with many winning candidates from backgrounds underrepresented in the U.S. government making history at local and state levels.
In Delaware, 30-year-old Democratic candidate Sarah McBride was elected as the Delaware's first transgender state senator, becoming the highest-ranking government official to be openly transgender in our nation's history. After serving as press secretary for both the Human Rights Campaign and Equality Delaware, and working on the campaigns of Delaware's former Attorney General Beau Biden and former Governor Jack Markell, she launched her senate campaign last year. Another of McBride's accomplishments is being the first transgender speaker at a major party convention after speaking at the 2016 Democratic National Convention. After her win, McBride tweeted, "I hope tonight shows an LGBTQ kid that our democracy is big enough for them, too." This wasn't the only leap for transgender politicians this election however, with Taylor Small of Vermont and Stephanie Byers of Kansas becoming their respective states' first openly transgender legislators. 
"
Sarah McBride was elected as the Delaware's first transgender state senator, becoming the highest-ranking government official to be openly transgender in our nation's history."
Two Democratic New Yorkers—33 year-old Mondaire Jones and 32 year-old Ritchie Torres—became the first openly gay black men elected to Congress, representing the 17th and 15th congressional districts of New York respectively. Torres, who is also the first gay Afro-Latino person to be elected, stated on Election Night, "We are going to have a United States Congress that is every bit as diverse as America itself." New York broke more barriers with the election of Queens natives Zohran Mamdani (29) and Jenifer Rajkumar (38), two Indian-American Democrats who will be the first South-Asians representing the lower house of New York's state legislature. 
After running for Congress a third time, Democrat Cori Bush of Missori (44), a single mother, nurse, and ordained pastor, became the first Black woman to win a House seat in the state. During her victory speech, she stated, "To the Black women, the Black girls, the nurses, the essential workers, the single mothers. This is our moment."
Florida made strides as well, with Shevrin Jones (representing the state's 35th congressional district) becoming the first out LGBTQ+ person ever elected to Florida's state Senate. Michele Rayner-Goolsby also became the first Black, openly queer woman elected to the Florida House of Representatives, representing District 70.
27-year-old Mauree Turner from Oklahoma, who uses she/they pronouns, hit three milestones at once, becoming the country's first nonbinary state legislator, the first Black person to represent the state's 88th district, and Oklahoma's first Muslim legislator. The community organizer and activist told ABC News: "A lot of people don't know how much you risk putting your name on the ballot if you are not a white cis het man and it was a lot of work to get here. I had to put faith in my community to catch me when I jumped. And they did." 
For the first time in New Mexico, all three elected House delegates from New Mexico are women of color, with Deb Haaland (D), Teresa Fernandez (D), and Yvette Herrell (R) elected to represent the state. 
The list of diversity firsts this election cycle goes on and on, offering a profound indication of hope and progress to a nation undergoing an incredibly turbulent year.