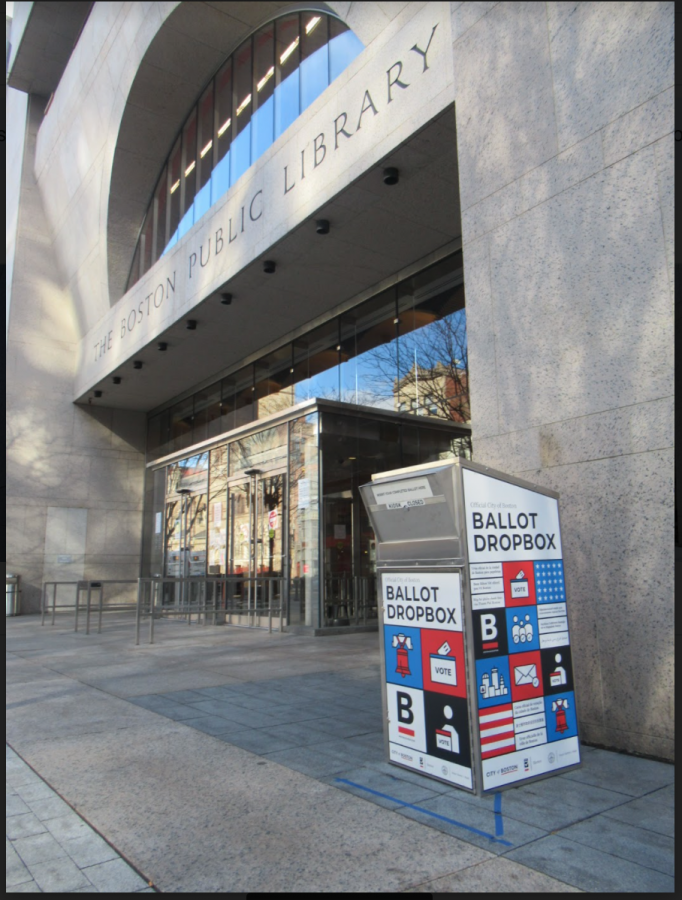 Luna Valayannopoulos-Akrivou
Despite how seriously voting should be taken and the increasing anxiety over this year's presidential election, a ballot box in Copley Square was intentionally set aflame sometime between October 25th and 27th—only about a week before Election Day—damaging 35 ballots and making ten ballots unusable.
Boston police were called to 700 Boylston St. around 4:10 AM on Sunday, October 27th. Already, the fire department was in front of the Boston Public Library, clearing smoke from the early voting ballot box. Because it was unclear whether the fire was inside the box, firefighters had no choice but to extinguish the flames by dousing the ballot box in water. The damage inflicted on a number of ballots forced people who used the box on Saturday and Sunday morning to contact Boston Mayor Marty Walsh and Massachusetts Secretary of State William Galvin for replacements.
The suspect, according to Boston police, is 39-year-old Worldy Armand, who was arrested on Sunday, October 27th at 10:50 PM. Suffolk County District Attorney Rachael Rollins said on Monday that Armand "is an emotionally disturbed individual" and was not using this act to target a specific candidate. Nevertheless, Armand has an arrest warrant out of Ipswich District Court for the crime of receiving stolen property. He has also been charged with "willful and malicious burning of a ballot box," and was "arraigned on a charge of possession with intent to distribute a Class C illegal substance."
"What happened in the early hours of this morning to the ballot dropbox in Copley Square is a disgrace to democracy, a disrespect to the voters fulfilling their civic duty, and a crime," Walsh and Galvin said in a joint public statement. Many felt the same way, and although the suspect may not have had malicious intent, the destruction of so many ballots—especially with such a momentous election—had a major negative impact on Bostonians, both in a political and moral sense. Walsh thanked Boston police for their "swift action," assuring citizens that all votes would be counted. "From our election workers who are working hard to trace every legible ballot in that dropbox, to our firefighters who quickly responded to the fire, and our police officers who launched an immediate investigation," he said, "voters can be assured that our first and foremost priority is maintaining the integrity of our elections process. We remain committed to making their voices heard in this and every election, and maintaining transparency and trust with voters."
This incident was severe enough to instigate an FBI investigation. It also served as a wake-up call for improved voting-related security throughout Massachusetts. States besides Massachusetts can also learn much from this event, especially considering that this is not the first US ballot box fire in the month of October (another ballot box in Los Angeles County was also set on fire).
Although the election is now over, an act as serious and consequential as this one should not be forgotten. Future elections may bring similar issues, so authorities should consider increasing security around voting.