Red Lentil Dal Recipe
The Perfect Dish to Warm your Quarantine Up
This red lentil dal is a recipe I synthesized from a few others. It may not be the most visually appealing, but it is delicious! With the help of the comment section of the recipes (always read 'em!), and my sister's taste buds, I was able to create a dish similar to my favorite Indian soup, using only the spices I had at home. This recipe can easily be halved or doubled, and it keeps for about a week in a well sealed container. Note that I don't like it too soup-y, so my recipe makes a pretty thick version. If you want it thinner, simply add more water in the first step. Be sure to sample the dal before serving and adjust the spices to your liking. This recipe yields a pretty significant amount—more than enough for 5 with leftovers. It is best served over rice or with naan.
Ingredients
3 cups red lentils
8 cups water
2 large tomatoes
2 tablespoons oil
1 large onion, chopped finely
5 cloves garlic, chopped finely
1 tsp crushed red pepper
1 tsp chili powder
1 tsp garam masala
2 tsp cumin
1 ½ tsp ground mustard powder
1 ½ tsp salt
3 bay leaves
2 tsp turmeric
Step 1: Cook the lentils
Rinse the lentils until the water runs clear (or at least clearer than before) and pour in a large saucepan with the gallon of water. Bring to a boil, reduce heat, cover, and let simmer for 10 minutes. 
Step 2: Blanch the tomatoes
While the lentils are cooking, bring a pot of water to boil (large enough for the tomatoes to fit in). Score the peel of the tomatoes with a sharp knife in the shape of an "x." Place the tomatoes in the boiling water, blanch for one minute. While the tomatoes are boiling, prepare a bowl of ice water. After the minute is up, place the tomatoes in the ice water and let cool. Once they have cooled, chop the tomatoes very finely. Set aside. 
Step 3: Season the onions
In a large saucepan, heat the oil and add the chopped onions. Cook for about 3 minutes or until translucent. Add the garlic and stir continuously. Cook for about 1 minute. Add the red pepper, chili powder, garam masala, cumin, and mustard powder and cook for about 3 more minutes. Add the bay leaves and turmeric and stir. 
Step 4: Combine it all!
Add the chopped tomatoes to the pot with the onions and spices, and cook for about 1-2 minutes. Next, add the cooked lentils (including the cooking water) and let simmer for 3-5 minutes. Enjoy!
About the Contributor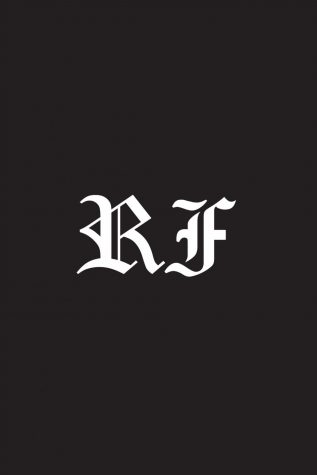 Maya Goldstein, Contributing Writer
What elementary school did you go to?

Cambridge Friends School

What other activities are you involved in at CRLS and/or in the community?

Club...