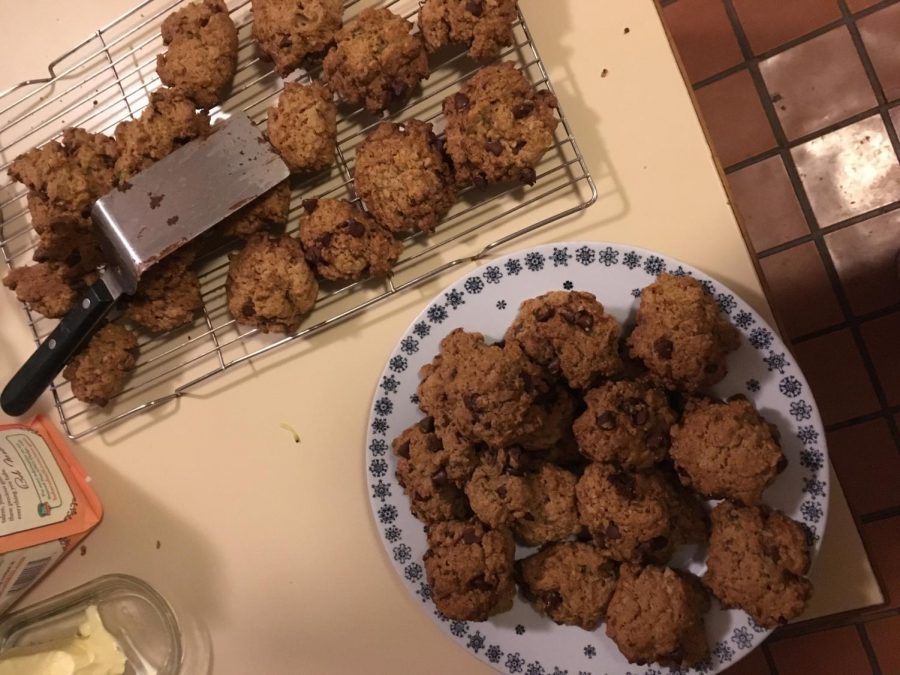 Juliana Vandermark
I know everyone loves being the friend who can announce, "Guys, I have cookies!" and watch their friends' faces light up. Even better is when you can follow it up with "they're zucchini!" and watch their faces change dramatically. It's ok! Don't worry! You'll have the last laugh when they taste them and are immediately dancing with joy and singing your praises. What if they are so repulsed they refuse to even taste them? Win! You can't even see them anyway right now, so you can eat them all guilt-free (the cookies, not the friends, of course).
Ingredients:
1 cup vegetable oil (or butter)
2 cups granulated sugar
2 eggs, beaten
4 cups all-purpose flour
2 tsp baking soda
2 tsp ground cinnamon
1 tsp salt
2 small zucchini, grated and squeezed in a tea towel or cheesecloth to remove as much liquid as possible (about 2 cups)
2 cups semi-sweet chocolate chips (or however many you'd like!)
Directions: 
Preheat oven to 350℉. In a large bowl, mix sugar and oil, add eggs. Mix dry ingredients in a separate bowl. Add the dry ingredients to the wet ingredients. Drop batter onto buttered cookie sheets with a spoon. Bake for 15-20 mins. Cool on a cookie rack or anywhere your heart desires. EAT THEM ALL!