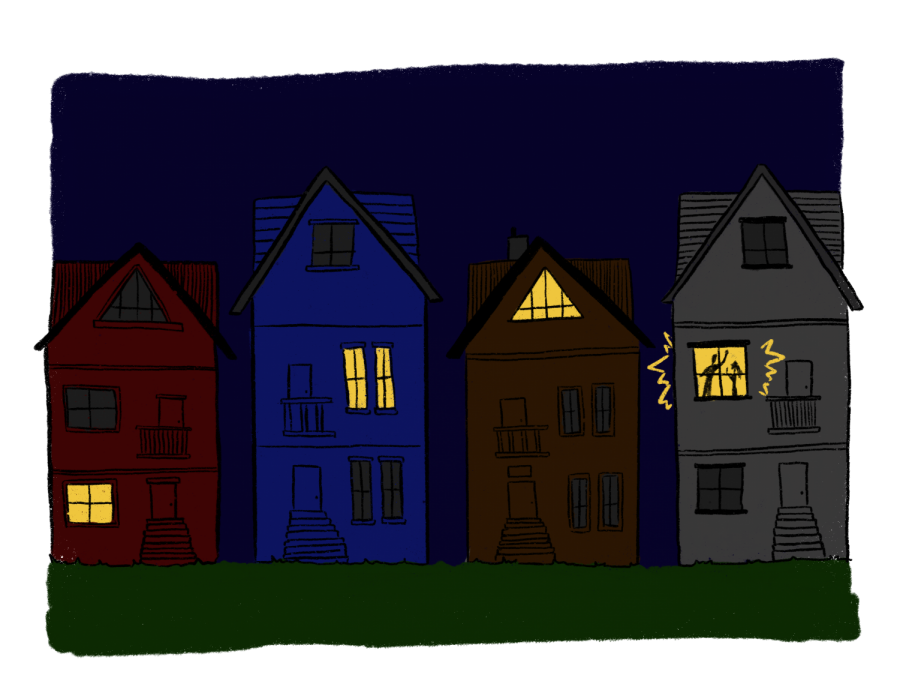 Ada Carter
As the number of coronavirus cases in America has risen, so has the pressure for people to practice social distancing. Offices and schools have been closed, causing people to work remotely within their homes. However, homes are not a safe place for everyone; victims of domestic violence have been forced to stay with their abusers 24 hours a day in order to protect themselves from contracting the virus. 
Domestic violence shelters across the country that have been housing victims have had to make accommodations due to the coronavirus outbreak, one of which being RESPOND, a local shelter based in Somerville, MA. Victoria Helberg '89 has been working at RESPOND for 13 years and currently holds the position of Law Enforcement Partnership Coordinator. RESPOND runs a 24-hour hotline service, provides one-on-one counseling for victims, and has eight rooms with 21 beds to shelter victims. When asked about any accommodations that have been made to the Shelter program, Helberg wrote to the Register Forum, "We continue to operate our Shelter program and it's staffed 24 hours. It is concerning to have so many people in a small space, but we are using social distancing, we're cleaning and disinfecting constantly, and we are following the guidelines set by the Governor of Massachusetts." 
While public health officials have said that is is important for every person to social distance as much as possible, both quarantining and social distancing cut off support systems for victims and give an avenue for abusers to become more violent. According to Helberg, "One example of a tactic to gain power and control is using isolation. This quarantine further isolates survivors from any supports they maybe had in place." To victims that are with their abusers every hour of the day,  online support may not be an option. Even with their hotline and counseling sessions via Zoom, RESPOND still cannot reach many of their clients. Helberg and other RESPOND employees are expecting the violence victims face to escalate as quarantine continues. "We've seen a few cases of strangulation. Victims who have been strangled once are 750 percent more likely to be killed by their abuser," Helberg writes. "Strangulation is one of the greatest risk factors for domestic violence that can become lethal." 
Clearly, quarantine can pose a massive threat to victims who are forced to live with their abusers. RESPOND and many other shelters have had to revise their safety advice to victims who cannot go outside to reach one of their shelters. Generally, RESPOND urges victims to ensure that they will be able to call for help, whether it is to a crisis hotline, 911, a family member, or a neighbor. Unfortunately, quarantine forces victims to turn to online help and means of communication, so it is important for them to keep their phones and electronic devices charged and to have 911 programmed into their devices. Helberg concludes, "Neighbors should check on neighbors and family members should check on each other." 
The RESPOND 24-hour crisis hotline is 617-623-5900.