An Interview with Karina Ham, a Field Organizer with the Student Immigration Movement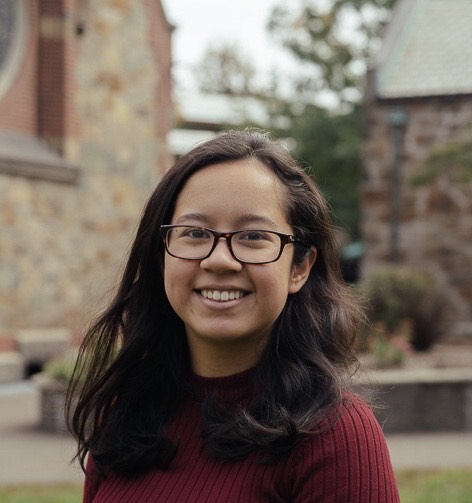 The Student Immigration Movement, also known as SIM, is a statewide grassroots, youth-led organization that fights for the rights of undocumented students. SIM started in 2005 at East Boston High School. We interviewed Karina Ham, a field organizer at SIM, in two conversations, one in person and one over text. 
Register Forum: In your own words, describe SIM.
Karina Ham: SIM is a grassroots youth organization. It's the first grassroots [organization] in Massachusetts that [focuses] on immigrant youth from 13-28 years old. Our goal is to organize impacted youth in the community. We work with the group to create collective action to change … immigration laws and policy. We also commit to sharing our resources and workshops with the community and schools in order to expand our network. 
RF: What laws and policies are you guys trying to change?
KH: Currently there is no clear and transparent policy that prevents school reports from going to [the] Boston Police Department. They don't have anything updated in regards to that, and we want to add a policy that would have clear steps for when the police do need to get involved. So, for example, parents would be notified if a school report needs to go to the police—but our idea is for things to not have to come to that if possible, and [hopefully] it should be dealt with at school. So the kids who get written up by school police officers that have credible and real concerns. We just want clear steps and training to be taken before it leads to police involvement, hindering the life of the undocumented student since ICE can get that information and use it again. 
RF: How long have you been working with SIM?
KH: I've been working as a staff member for two months, but I have been a member since 2017. 
RF: What do the day-to-day responsibilities of your role look like?
KH: My job is to help reach the community so more members can be part of the movement. I work on leadership pipelines to help youth in the process of becoming leaders. I also work on presentations at schools and other programs such as Know Your Rights, a program that educates immigrants about their rights against law enforcement. We also work on the College Access Presentation, a trusted resource program that encourages students to go to college.
RF: What is your favorite part of the job?
KH: Meeting members of the program and [making] a connection with [them], whether meeting old or young members. I also love the feeling of empowerment.
"
The biggest obstacle for SIM has been to find a way to get more undocumented youth in our membership in order for us to work and train them to be leaders in the future."
— Karina Ham
RF: How would you describe the environment at SIM?
KH: I would describe it as very empowering … You can also see the determination of all the staff members and youth.
RF: What has been the biggest accomplishment in SIM?
KH: I think our legacy at SIM shows the power of community, but more on top of that is the power of the youth and undocumented youth leadership. We were able to stop the deportation of SIM members before …  and it really showed how much power we have.
RF:  What has been the biggest obstacle to SIM's effort?
KH:  The biggest obstacle for SIM has been to find a way to get more undocumented youth in our membership in order for us to work and train them to be leaders in the future. Working with the youth means many of them go to school, they work, they have activities to do, so it's not always easy to commit. But we continue to work with them and find creative ways and get them to show up for the meetings or come to our presentations.
RF: Has the movement changed since Trump's election? How has it changed?
KH: The movement has always been fighting for the undocumented youth; it's a fight that is not new with Trump's administration. However, it is difficult with the uncertainty that comes with his administration. His rhetoric used against us was very hurtful, and he normalized these [negative] conversations and thoughts about us. Our job is to continue to fight for the undocumented youth, regardless of what administration we are under.
RF:  What are some ways people can participate in the movement?
KH: Some ways people can participate in the movement are:
By coming to our community meeting.

Asking your guidance counselor to request us to come to your school so we [can] engage with the students at that school.

Following our social media on Instagram: @join-sim, Twitter: @join-sim and Facebook: The Student Immigration Movement. 

Committing to the planning of a campaign. Our current campaign is No ICE Boston Public School; its goal is to stop school reports getting to the police because if it does, ICE has access to it.  

 One way [to] participate from home is by creating an account on Zoom and participating in the meetings through a conference call.
RF:  What are some goals you have for SIM?
KH: One of my biggest goals is to show the leadership pipelines that it is possible to have impacted youth in our communities become leaders. Another goal is to really have a strong foundation of membership to continue the work that we do.
RF: What influenced you to join this movement?
KH: I started it in my senior year of high school, and I was in the middle of applying for college and deciding what to do with my future. I was referred to SIM, and I found the determination in me to make an impact in the community