Simple Homemade Bread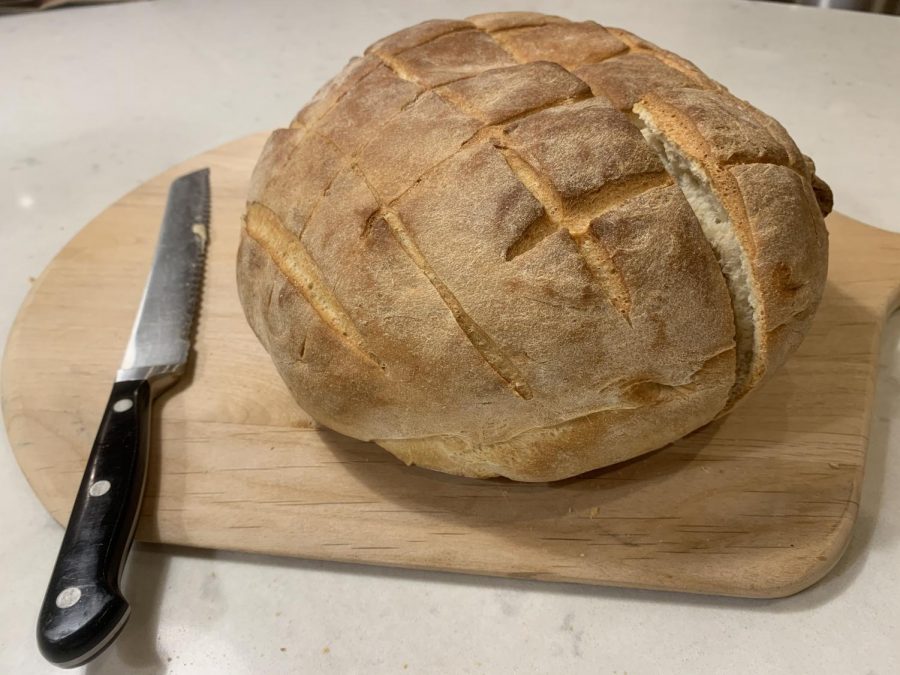 This bread is a great recipe for beginners! It produces your basic white bread—beautifully crunchy crust on the outside, light and pillowy on the inside—but uses whole wheat flour to elevate the flavor a bit. It can be shaped however you desire, but I recommend a simple circle. The only special tool that is helpful to have is a stand mixer with a dough hook for kneading the bread. Although it is possible to knead just with your hands, the mixer is a bit faster. Many people can be intimidated by breadmaking, but don't be! Once you make bread the first time, you'll see how simple it is, and you might just have a new hobby for 2020.
Ingredients:
¼ oz dry yeast (usually 1 packet)
2 ¼ cups warm water
3 ½ tbsp sugar
1 tsp salt
2 tbsp vegetable oil
4 cups bread flour (plus more for kneading)
2 cups whole wheat flour (this can be substituted for bread flour)
Directions:
In a large bowl, place yeast, ½ tablespoon sugar, and water. Mix gently to combine. Let stand until bubbles form on the surface (about 15 minutes).
Stir oil into the yeast mixture. In a separate bowl, whisk together half of each type of flour, the remaining sugar, and salt. Add the flour mixture into the yeast and mix until smooth. Then, add both remaining flours and knead with the stand mixer's dough hook until the mixture forms a soft dough (3-5 minutes). If the dough sticks to your hand when you touch it, add more flour. Pour dough out onto floured surface and hand-knead until smooth and elastic (about 10 minutes). 
Place dough in a large oiled bowl (over double the size of the dough). Turn the dough to ensure that it is lightly coated in oil all around. Cover with a  slightly damp towel and place in a warm place until dough has doubled in size, about two hours. 
Once the dough has doubled in size, punch it down—literally punch the dough until it has returned to its original size—then turn onto a lightly floured surface. Shape into whatever pan you desire. Cover and let rest until doubled in size again (another two hours). Preheat the oven to 375°F. Bake for about 35 minutes or until it is golden brown on the outside and sounds hollow when tapped. Let cool for at least 10 minutes. Slice and enjoy!
This piece also appears in our January 2020 print edition. 
About the Contributor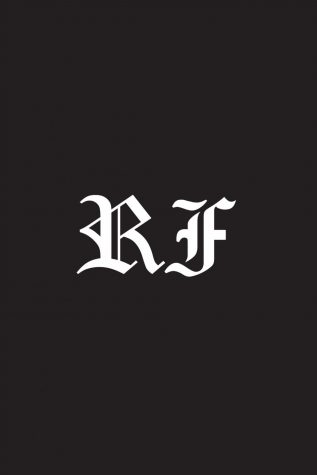 Maya Goldstein, Contributing Writer
What elementary school did you go to?

Cambridge Friends School

What other activities are you involved in at CRLS and/or in the community?

Club...