Brookies
This recipe makes some of the best brookies you've ever had. Brookies (brownie batter and cookie dough in one) are a relatively new baked good, but they're as delicious as the classics. While best when put together, these batters make great standalone cookies or brownies. The cookie dough has bread flour in it, something that I consider a secret ingredient to cookies (although they taste completely delicious with entirely all purpose flour). Bread flour has a higher protein percentage than all purpose flour, which gives the cookie a more dense, chewy texture. This recipe makes about 42 brookies.
The Brownie Batter
Ingredients: 
6 oz semisweet chocolate
2 oz unsweetened chocolate
1 stick butter (½ cup)
2 eggs, room temperature
1 tsp vanilla extract
⅔ cup brown sugar
¼ cup white sugar
1 cup all purpose flour
1 tsp baking soda
1 pinch salt
As many chocolate chips as desired
Directions:
In a double boiler or in the microwave, melt together the chocolate and butter until just melted. Stir often—chocolate burns easily! Set aside. 
Mix together the eggs, vanilla, and sugars until combined. Add the cooled chocolate to the egg/sugar mixture and mix until combined (if the chocolate is too hot, it will cook the eggs). Add the flour, baking soda, and salt to the batter and mix until just combined. Add chocolate chips if desired. Set aside in the fridge while you make the cookie dough. If the dough is in the fridge for longer than an hour, let the batter come to room temperature for 15 minutes before baking.
The Cookie Dough
Ingredients:
1 ½ sticks butter (¾ cup), room temperature (ish)
1 ⅓ cup brown sugar
⅓ cup white sugar
1 tsp vanilla
1 extra-large egg, room temperature
1 cup all-purpose flour
1 cup bread flour
1 tsp baking soda
1 pinch salt
As many chocolate chips as desired
Directions:
Preheat the oven to 340 degrees. Combine the butter and sugars in a bowl (by hand, using a stand mixer, or using a handheld mixer) until light and fluffy (about two minutes, depending on mixer). Then add the vanilla and egg. Mix until just combined. Do not mix past combined unless you want a much lighter, fluffier cookie. Add the flours, baking soda, and salt, then mix until just barely combined. (This is to avoid any unnecessary development of gluten, which would give the cookies a more bread-like texture eventually.) Add the chocolate chips until just combined. 
Press together 1 tbsp of each batter and place on a tray. Bake for about ten minutes. Enjoy!
This article also appears in our September 2019 print edition. 
About the Photographer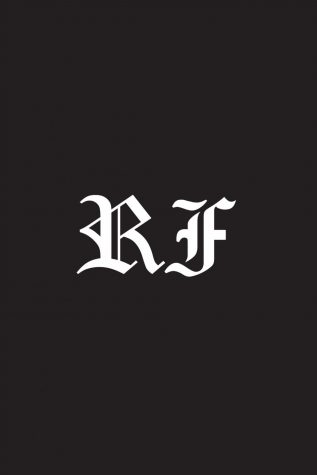 Maya Goldstein, Contributing Writer
What elementary school did you go to?

Cambridge Friends School

What other activities are you involved in at CRLS and/or in the community?

Club...